February 2018 Abortion and the Question of Conscience
http://www.dailymail.co.uk/news/article-5373943/Catholic-midwife-ousted-refusing-oversee-abortions.html
Aid To The Church In Need – and the suffering of Syria
ACN Portraits of Faith:
Syria's Christians Search for Peace
You and a guest are cordially invited to an Opening Reception for ACN NW's summer art exhibition, inspired by the Syrian conflict.
Receptions will take place at each Catholic Cathedral in the North West region. Please see below to find your closest venue:
Lancaster: Friday 23 June 7:30-9:00pm
The Library, Cathedral Church of Saint Peter Balmoral Road, Lancaster LA1 3BT
Wrexham: Friday 30 June 7:30pm to 9:00pm
The Hall, Cathedral Church of Our Lady of Sorrows, Regent Street, Wrexham LL11 1RB
Salford: Friday 7 July 2017 7:30pm to 9:00pm
The Cloister, Cathedral Church of Saint John the Evangelist, 250 Chapel Street, Salford M3 5LL
Shrewsbury: Friday 14 July 2017 7:30pm to 9:00pm
The Courtyard Café, Cathedral Church of Our Lady, St Peter of Alcantara and St Winefride, Town Walls, Shrewsbury SY1 1TE
Liverpool: Friday 21 July 2017 7:30pm to 9:00pm
The Gibberd Room, Metropolitan Cathedral of Christ the King, Mount Pleasant, Liverpool L3 5TQ
RSVP by 15 June to Caroline Hull, NW Manager, stating which reception you wish to attend:
By phone: 01524 388739
Or by email: caroline.hull@acnuk.org

============================================================================
September 15 and 16 2017: Blackbirds at Dawn, a play about modern day slavery
This play is by Donna Worthington, one of our Anti-Trafficking Network, and being staged at the  University of Cumbria, Bowerham Road, Lancaster LA1 3JD
Performances will be on Friday 15th September 2017 at 7.30 pm and Saturday 16th September at 2.00 pm and 7.30 pm followed by post production discussions.
Set in a Dystopian future "Blackbirds at Dawn" explores the urgent issue of modern slavery:  A door.  Closed.  Blackbirds singing.  An underground flat in the future…  An old woman is struggling to survive poverty, cold and haunting memories of her past, when suddenly the hidden world of human enslavement knocks on her door in the form of a young woman, about to give birth and desperate.  "Blackbirds at Dawn" is a play about modern slavery, survival, fear, hope, entrapment, the body and what it means to be human and and live a human life.
Donna is doing the box office and the mobile number on the poster (see http://www.olotv.org.uk/parish-groups/trafficking/work-olotv-parish-group ) is her number. If people leave a message on her phone, she will always get back to them.
============================================================================
Bank Holiday Monday Walk For Life
Great turnout today in Ribble Valley as walkers affirmed the right to life – and commemorated the loss of 8 million British lives through abortion in the 50 years since it was made legal.
======================================================
May 20th 2017: The death has been announced today of the Reverend Alan Godson, the former Vicar of St.Mary's Edge Hill.
The death has been announced today of the Reverend Alan Godson.  He died peacefully, in his sleep, last night.
For more than three decades Alan was Vicar of St.Mary's Edge Hill where, in 1972, after working in Manchester's Catacombs, he took up the living of this inner city parish.  Situated in Towerlands Street, in the Low Hill Ward, he renumbered the Vicarage as "JC4U" – which sometimes mystified the postmen.
In retirement he and his wife, Lesley, had been living in Aigburth, Liverpool – their home, appropriately, overlooking Liverpool Cricket Club. Having played rugby for his Cambridge College, in the 1970s Alan was one of the founders of Christians in Sport and came to represent, in his whole person, the phrase "muscular Christianity."   For a birthday present his boys tracked down footage of the Varsity Rugby Match 1960- 1st Half Highlights – YouTube and Alan scoring a famous try for Cambridge: https://m.youtube.com/watch?v=w5c42jbFuko

Above all, Alan was an evangelist who never tired in his indefatigable zeal for souls.
Two of his well-known posters, on billboards outside his church, used the acronyms of Liverpool two football clubs to create talking points and to tell the much greater story: LFC – Liverpool For Christ; EFC – Everyone for Christ.  
Another poster, "Now Andropov Knows", made national news after the Soviet Union's atheistic Communist leader who, just before his death, had insisted that there was no God.  Andropov may have escaped Alan's net but his certainty and his passion for God's Word brought many to faith.
Over the years Alan and St.Mary's hosted many speakers and many events. Among them was Richard Wurmbarnd, who had dared to say that Communism and Christianity were not compatible – and was imprisoned and tortured by the Romanian Communist regime.
Among Alan's other great heroes was Corrie ten Boom – the Dutch watchmaker who helped many Jews escape the Nazi Holocaust. Her Christian activism led to her imprisonment in a concentration camp.
Their suffering was a rebuke to those of us whose faith is often so tepid, or lukewarm.  
Right up until the end – and with the aid of an oxygen machine and the loving ministrations of his wonderful wife, Lesley, and the support of his three boys, Andrew, Jonathan and Stephen, Alan was still asking visitors and those who telephoned him "are you reading your Bible?".  From his new vantage point I daresay – and rather hope – he will continue to give a not so gentle nudge when he sees us falling asleep at our posts. He will be greatly missed.
May he rest in peace.
============================================================================
==========================================================================
Washington Summit, May 2017, In Defence of the Persecuted
This picture was given to me in 1985 during an undercover  visit to Moscow to highlight the plight of persecuted Christians and Jews.
 It represents Stalin's destruction of many Orthodox monasteries and churches  and the destiny of countless believers sent to the Siberian Gulags.
 Today, the same ideology, in countries like North Korea, and  Islamist ideology, in countries like Syria, Iraq and Egypt, continue the Crucifixion of Christianity.
 But, in the face of all this, how right was G.K.Chesterton, when he wrote in The Everlasting Man  that   'Christianity has died many times and risen again; for it had a God who knew the way out of the grave'  
============================================================================
May Day 2017 and the blessing of Theodore House – Phase 3 of the Christian Heritage Centre
For Immediate Release – Monday 1st May 2017
Also see: 
https://davidalton.net/2016/09/15/christian-heritage-centre-exhibition-on-the-life-and-times-of-st-thomas-more-speaker-of-the-house-of-commons-lord-chancellor-patron-of-lawyers-statesmen-and-politicians-and-the-carrolls-the-fore/
CHRISTIAN HERITAGE CENTRE AT STONYHURST
On Monday 1st May, Feast of St Joseph the Worker, the site of Theodore House – the Retreat, Study and Leadership Centre of the Christian Heritage Centre at Stonyhurst [CHC] – was blessed, ahead of building work commencing tomorrow, Tuesday 2nd May.
The site, which was originally a nineteenth century mill providing wheat for Stonyhurst College fell into disrepair, and has now been taken on by the Christian Heritage Centre at Stonyhurst to forward its aims of creating accessibility to the Stonyhurst Collections and providing Christian leadership formation, education, and retreats in the tradition of Stonyhurst College – the world's oldest Jesuit school.
The mill building kennels once housed the hunting dogs that inspired the young Arthur Conan Doyle – then a pupil – to write The Hounds of the Baskervilles – and the writers J.R.R.Tolkien and Gerard Manley Hopkins found inspiration here.
Lord Alton, the chairman of the CHC Trustees, which is an independent registered charity, thanked the many contributiors to the project thus far, particularly: The Theodore Trust, The Bowland Trust, the Catholic Association Foundation (USA) the E.L. Wiegand Foundation (USA) The Knights of Columbus, The Stanhill Foundation, and the numerous significant individual benefactors.
After a 7.00 a.m. procession from the statue of Our Lady at the entrance of the Stonyhurst estate to the site a pupil read a short biography of St Theodore, after whom the building has been named. A pupil from St Mary's Hall presented a time capsule which will be buried in the foundations of Theodore House. It included a school blazer and a number of artefacts which will provide a future archeologist with insights into life in a twentieth century Catholic environment.
St Theodore was a Syrian Christian who had to flee his homeland due to religious persecution. Having studied in Antioch, Constantinople and Rome, where he was ordained, he was eventually sent by Pope St Vitalian to be Archbishop of Canterbury and consecrated in 668 A.D.  St Theodore is venerated as a saint by Catholics, Orthodox, and Anglicans.
The ground was blessed by Fr John Twist SJ, the College Chaplain.  Present were Trustees of the Centre, Headmaster and Governors of the Stonyhurst College, supporters and friends.  The Christian Heritage Centre at Stonyhurst is privileged to have Lord and Lady Nicholas Windsor as its Royal Patrons, as well as numerous ecclesiastical, parliamentary, and academic patrons, including Cardinal Vincent Nichols, Field Marshall the Lord Guthrie, Ann Widdecombe and Baroness (Caroline) Cox.
The Christian Heritage Centre at Stonyhurst continues its fundraising efforts to be able to complete the internal work of the building, and ensure it is fit for purpose.  The building work, which will cost £4 million, is Phase Three of the project, and is scheduled to be completed in 12 months.
END
www.ChrsitianHeritageCentre.com
www.facebook.com/christianheritagecentre
Contact:
Anton' de Piro – anton@christianheritagecentre.com
Anton' de Piro
The Christian Heritage Centre
at Stonyhurst
Tel: +44 7748272908
www.christianheritagecentre.com
Citation read at the ceremony by a Mexican student:
A.M.D.G.
We are here this morning for the blessing of  the building of the Christian Heritage Centre at Stonyhurst. The purpose of this building is to provide a place for prayer  and for study where people of all ages from all over Britain and the whole world can come and be inspired to develop a greater understanding  of their faith and be supported in their desire to serve the needs of the world, leading by the example of their lives through their commitment to the  Church and to spreading the  Gospel.
The building is to be called St Theodore House in recognition of the generous gift of £2m from the St Theodore Trust.
Theodore was born in Syria in 602. A monk in the Greek tradition, he studied at Antioch before having to flee as a refugee from religious persecution to Constantinople, eventually ending up in Rome.
His gifts as a scholar led to his being recommended for the position of Archbishop of Canterbury and he was consecrated  by Pope  Vitalian in Rome  on 26 March 668. He was 67 by the time he arrived in England.
From this time until his death on the 19th of September 690 aged 88,  and  wonderfully described by St Bede as,  'being old and full of days',  he served as one of the most exceptional leaders in the history of the Christian Church in England.
On his arrival the Church he found was in decline, divided by politics, culture and geography,  lacking in  manpower and finance.
Theodore responded to these problems with great energy and focus, reorganising dioceses, appointing worthy Bishops and consolidating canon law with justice and discernment. In the Synod of Hertford of 673 he encouraged orthodox belief, promoting priestly celibacy and supporting Christian marriage. His liturgical reforms introduced aspects of the traditional practice of the eastern church, such as the litany of the saints, which we still use today. St Theodore spent his life promoting Christian unity and reconciliation. This was highly effective and is acknowledged again by Bede who states,
'The churches of the English made greater progress during his time than they had ever done before.'  and  'Never had there been such happy times since the English first came to Britain'.
Yet it  is  perhaps as a scholar and teacher  that St Theodore made his greatest contribution to English culture. Of the school he founded with his fellow Bishop Hadrian at Canterbury,  Bede recounts that, 'they attracted a crowd of students into whose minds they daily poured the streams of wholesome learning.' What set the school apart was the quality, breadth and aims of the curriculum,  in many ways prefiguring  the 'Ratio Studiorum' of the Jesuits in the Sixteenth Century. Students were taught not only imaginative biblical exegesis, but Grammar, Poetry, Rhetoric, Philosophy, Computus, medicine and music in ways which combined the best of the western tradition Theodore had learnt in Rome with the best of the eastern traditions he had studied at Antioch. It was an education for the needs of the world which was to bear fruit in the lives of the great saints of Anglo-Saxon England such as St Cuthbert and St Chad.
Stonyhurst is a school for the service of the world. Its foundations are built on our relationship with Our Lord Jesus Christ, 'the man for others'. In St Theodore we have a wonderful  example of a life spent in service to others whilst giving glory to God  and a fitting patron for this project.
L.D.S.
============================================================================
Easter 2017 Edition of the Universe newspaper highlighting the Tolkien Trail, with map and stopping places:
see: Universe 14-4-17 page 10 for details of the Tolkien Trail in Lancashire's Ribble Valley
============================================================================
Stonyhurst Easter Retreat Good Friday 2017: A Faith Worth Dying for Might Be Worth Living For
Stonyhurst Retreat Presentation 2017.pdf
============================================================================
University of Oxford, March 3rd 2017: The John Milton Lecture
https://davidalton.net/2017/03/03/john-milton-lecture-mansfield-college-university-of-oxford-on-freedom-of-religion-or-belief-march-3rd-2017/
============================================================================
Debate on Rare and Neglected Tropical Diseases April 3rd 2017
 7.39 pm
Lord Alton of Liverpool (CB)
My Lords, it is a great pleasure to support my noble friend Lady Hayman and salute her dogged persistence in raising the issue of rare and neglected tropical diseases. In doing so, I should mention that I am a vice-president of the Liverpool School of Tropical Medicine and have been associated with the school in one way or another for the best part of 40 years. I particularly pay tribute to Professor Janet Hemingway, whose brilliant leadership has ensured that the school has maintained its world-class status, and the remarkable Professor David Molyneux, who ranks as one of the foremost global authorities on neglected tropical diseases.
The Liverpool school has been involved with NTDs since its creation in 1898, and has been responsible for many of the ground-breaking discoveries in the field. A school staff member was among the small group who coined the term "NTDs" with the World Health Organization in 2004-05. I should like to use my brief contribution to this evening's debate to shine a light on the school's amazing work and to encourage the noble Lord, Lord Bates, to consider what extra assistance might be given.
Let me give the House just some examples of the ground-breaking work in which the Liverpool school has been involved in the past decade. With DfID support, the lymphatic filariasis programme continues to make a real impact on poor people in 12 countries, having assisted ministries of health to deliver 200 million drug doses since 2009. As a result, in Malawi, for instance, transmission of filariasis has stopped. The Liverpool school and the London Centre for Neglected Tropical Diseases have expanded their commitment to those who remain disabled through the disease, recognising the tandem aims of stopping transmission and, as my noble friend Lady Hayman said, reducing chronic disablement. The school has been identifying patients, training surgeons to alleviate this stigmatising male genital disease, and demonstrating the benefits of surgery to those who are disabled.
Secondly, LSTM researchers are at the forefront of new and exciting approaches to mapping neglected tropical diseases using remote sensing technologies, mobile smartphone technologies for detecting NTD cases, patient identification and mapping diseases. I should be grateful if the Minister could tell us what study DfID has made of the use of such technologies.
Thirdly, with support from the Bill and Melinda Gates Foundation, the school has developed the use of the antibiotic doxycycline and, with industrial partners, has developed a new drug ready for clinical trials to treat river blindness and elephantiasis.
Fourthly, the school's staff are at the forefront of research on insecticide resistance—a major and increasing problem in the fight against malaria, but now also against Zika. This work has major policy impacts in all insect-transmitted diseases. The LSTM is a key policy adviser to the World Health Organization and is working on Zika projects to assist control. Perhaps the Minister could say a word about that too.
Fifthly, the school leads the way in snake-bite research. Snake-bite is a massively underestimated problem globally. I was amazed to be told that at least 100,000 deaths per year are attributable to a condition that often leads to amputation. Africa is in dire need of anti-venoms, as the major manufacturer has ceased production. The LTSM is seeking to develop new products which are multivalent, do not need to be in cold storage and are therefore affordable to those in urgent need. Perhaps the Minister will also comment on that.
Sixthly, researchers are undertaking critical work to improve the use and monitoring of insecticide in India to assist visceral leishmaniasis elimination programmes. VL is a fatal disease if untreated, as we have heard, but effective control of the sand-fly is vital to reduce transmission to some of the poorest people of India, Nepal, Bangladesh and elsewhere.
Seventhly, LSTM researchers are involved in reducing the burden of sleeping sickness in several countries, with cases now at the lowest reported level ever—fewer than 3,000 per year. Perhaps the Minister can tell us how and when we expect to see this reach zero.
To conclude, around 1 billion neglected tropical diseases are treated each year via donated quality drugs to the poorest people most in need at lowest per capita cost of any health intervention. This is often called, "the best buy in public health", addressing equity, human rights, disability alleviation, and based on effective partnerships and alliances from community to global level. It is crucial work and my noble friend is right to press the Government to build on the progress made since the 2012 London declaration.
7.45 pm
===========================================================================
Opening remarks by Lord Alton of Liverpool at the round table meeting on
"Countering Violent Extremism in Muslim-Majority Countries: Lessons from Indonesia", hosted by APPG for International Freedom of Religion or Belief
Tuesday, 4 April 2017, 09:30 – 11:30
We are meeting in the aftermath of a terrible act of violence here in the precincts of Parliament. The topicality of our discussion is also underlined by the recent violence outside Santa Clara church in Bekasi,  and the trial of Jakarta's Governor on Blasphemy charges.
Extremist interpretations of Islam motivate radical movements and terrorists throughout the world. While there is no single means to stem radicalisation, unless these interpretations are challenged and undercut, these conflicts will grow. The present narrative of Islam and its radical manifestation that revolve around the Middle East blinds us from two important keys to understand the long term solution.
First, it is a contest of ideas. This contest can't be won by gunpowder, especially in a digital age and we need to spend much more time thinking about the role of social media in generating hate speech and violent ideology.
Second, instead of focusing only on the problems in the Middle East, we need to focus on finding the long term solution which may lie far away from the centre of problems.
This is where Indonesia stands out in the Muslim world.
With Muslims accounting for roughly 88% of its 260 million people, Indonesia is the world's third largest democracy with more Muslims than the whole Middle East combined. Its economy is the largest in Southeast Asia and among all Muslim majority countries. As opposed to a caliphate or an Islamic state, constitutional democracy enjoys a broad based support in Indonesia, including from the two largest Muslim organizations with around 100 million members, NU and Muhammadiyah. Indonesia does not have a state religion.
Indonesia's stronger resistance to radicalism is rooted in its thousands of years of experience with cultural and religious diversity. Peaceful co-existence and cooperation between people with different cultures and religions have been part of its rich history and the glue of the nation with more than 13,000 islands, 1,000 ethnicities, and 700 languages.
As acknowledged by the UK's Foreign and Commonwealth office in pledged action at the UN Human Rights Council until 2019, advancing freedom of religion or belief – as outlined in Article 18 of the Universal Declaration of Human Rights –to build cohesive communities in which all individuals are equal to manifest their beliefs is a critical element of preventing radicalisation. Breaking-down fear and intolerance towards 'the other' by facilitating inter- and intra-faith discussion builds understanding and provides counter narratives to those considering carrying out violence in the name of religion.
Indonesia may well be the counter narrative that the world desperately needs to win this contest of ideas. For Indonesian Muslims, the radical Islam being fueled largely from the Middle East is denigrating Islam, damaging the world, and threatening the peaceful Islam, or what they call the middle path (wasatiyyah) Islam, in Indonesia. They want to stop radicalisation.
Since this war of ideas is a global one, leaders from Indonesia and other countries need to work together to understand the contest – too often violent – and to find the solution. The Indonesian leaders understand that the United Kingdom is a key ally in this.
This visit by the Indonesian delegation, a Christian and Muslim partnership, to the United Kingdom is part of a joint project by Leimena Institute (Indonesia) and Fieldstead and Company (USA) to defeat the extremist religious ideology by consolidating middle path Islam in Indonesia and promoting it to the world, especially among the Muslim majority countries. It is a unique opportunity to work hand-in-hand with a major moderating force in the Muslim world to bring about fundamental reform. It can have a far reaching theological, political, and security impact. It is in the national interest of the United Kingdom and other Western countries to explore the possibility of this global partnership initiative.
===========================================================================
Syria -Chemical Weapons April 5th House of Lords
Lord Alton of Liverpool (CB)
My Lords, in welcoming the swift response of Her Majesty's Government and the reply that the Minister has just given to the Question put by the noble Baroness, Lady Northover, perhaps I might press the Government further on the use of chemical weapons. We have now seen chemical weapons used twice in Syria, but they have also been used, allegedly, in Darfur by the regime of President Omar al-Bashir. We have seen a chemical weapons attack using a toxic nerve agent in an international airport in Kuala Lumpur. Does this not all point to a climate of impunity in which those responsible do not believe that they will be brought to justice? In pursuing the point that the noble Lord, Lord Collins, has just made, will we be pressing also for a referral to the International Criminal Court of all those responsible for war crimes, crimes against humanity and genocide?
Baroness Anelay of St Johns
My thoughts today are very much concentrated on the children and other civilians who suffered yesterday in Idlib. The noble Lord will be aware of my previous answers on this issue, to the effect that in the international field we bring cases before the International Criminal Court when we are able to do so, with the agreement of the Security Council. With regard to Syria, there have been more than two occasions when the regime has been proven to use chemical weapons—there have been three. The proof has been gained by the OCPW-UN Joint Investigative Mechanism, and there are further investigations afoot.
============================================================================
Genocide in Syria and Iraq – Carl Anderson asks "why are the victims still waiting for aid?" 
https://www.washingtonpost.com/posteverything/wp/2017/03/21/a-year-ago-we-declared-isis-genocidal-why-are-its-victims-still-waiting-for-aid/?utm_term=.2a476387e49a
============================================================================
Mesothelioma – and the threat to pupils and teachers in schools 
Further to the Government's written answer ( HL5810)
( http://www.parliament.uk/business/publications/written-questions-answers-statements/written-question/Lords/2017-03-06/HL5810/ )
Lord Alton of Liverpool to ask Her Majesty's Government what assessment they have made of the responses made by local authorities to freedom of information requests made by Lucie Stephens regarding reported incidents of asbestos exposure in schools; and what guidance they have given, or plan to give, to local authorities about the publication of such reports.   HL6161
How does the Government repsond to the remarks of Mr Phil Keay, former head teacher of Hetton School in Sunderland, that on more than one occasion pupils needing to be 'de-dusted' and hosed down due to asbestos exposure and why it was that  in response to a Freedom of Information request made by Lucie Stephens, whose mother Sue Stephens, a teacher, died from mesothelioma in summer 2016, no reports of asbestos exposure were recorded for Hetton School, even though asbestos was registered as being present and whether they accept that public confidence is compromised when exposure incidents are reported and acted upon but redacted from  official responses to freedom of information requests?
  http://www.sunderlandecho.com/news/education/pupils-had-to-be-hosed-down-over-asbestos-risk-as-school-building-crumbled-1-8438840
The reference to a Freedom of Information request relates to an FOI request made by Lucie Stephens whose mother Sue Stephens, a teacher, died from mesothelioma last summer. https://www.whatdotheyknow.com/user/lucie_stephens
Schools: Asbestos:Written question – HL5810
==========================================================================
Liverpool City Region Combined Authority (Functions and Amendment) Order 2017
16 March 2017
My Lords, I shall be brief. I enthusiastically support the remarks that the noble Lord, Lord Young, has just made, notwithstanding the minor caveat that I entered in the previous debate as he was replying to the previous order and noted the unnecessary duplication and replication of having a City Mayor, a Lord Mayor and a City Region Mayor which will cause confusion. I encourage him, and the Government generally, to stay in touch with the local authorities that will be affected by the implementation of these orders to see in what ways they work in practice and whether there can be further streamlining and clarification.
It is 45 years since, while I was a student in Liverpool, I was elected to represent an inner-city neighbourhood—a slum clearance area—in the Low Hill ward in the heart of Liverpool. I served that ward on both the City Council and on the Merseyside County Council that was created by one Government, and then abolished by the following Government. During those years, I saw more changes than, in many respects, I cared to see. I served as deputy leader of the city council and as its housing chairman and often had to deal with compulsory purchase orders, which were often imposed centrally with very little say locally on what their impact would be on the neighbourhoods they affected. Therefore, I particularly welcome what the noble Lord said about the devolution of compulsory powers to the city region and the opportunities for development corporations. The great success story on Merseyside, following the riots in Toxteth in 1981, was the creation of the Merseyside Development Corporation. The noble Lord, Lord Heseltine, has recently received some criticism in your Lordships' House but he deserves great tribute for the work that he did during that period and the achievements that followed. The extraordinary regeneration and renewal of the city of Liverpool had its seeds in the work that he did. In my view the orders that have been laid before your Lordships' House today, with the agreement of the local authorities on Merseyside, pave the way for the continued renewal and success story that Liverpool now is. Therefore, I very much welcome what the noble Lord said and commend the orders to your Lordships' House.
==========================================================================
Mansfield College John Milton Lecture, University of Oxford, March 3rd 2017:
https://davidalton.net/2017/03/03/john-milton-lecture-mansfield-college-university-of-oxford-on-freedom-of-religion-or-belief-march-3rd-2017/
=========================================================================
North Korea
28 February 2017
Question
2.58 pm
Asked by
To ask Her Majesty's Government, in the light of the sanctions imposed by China against North Korea following the assassination of Kim Jong-nam and the recent ballistic missile test, whether they will call in the North Korean Ambassador.
My Lords, I beg leave to ask the Question standing in my name on the Order Paper. In so doing, I should mention that I am co-chairman of the All-Party Parliamentary Group on North Korea.
My Lords, on 14 February we summoned the ambassador for the Democratic People's Republic of Korea in response to its ballistic missile test on 11 February. We made it clear that such actions were in violation of UN Security Council resolutions and a threat to international security, and that such destabilising activity must stop. We continue to be deeply concerned by its actions, including reports that it is responsible for the killing of Kim Jong-nam.
My Lords, does not the horrific use of VX, a toxic nerve agent, to assassinate Kim Jong-nam serve to remind us of North Korea's total disregard for international law, whether through the use of banned chemical weapons, of which it has some 5,000 tonnes, its nuclear and missile test, or the execution and incarceration of hundreds of thousands of its own citizens? Has the noble Baroness noted that at the 34th session of the United Nations Human Rights Council, which is currently meeting in Geneva, there are recommendations to establish an ad hoc tribunal or to refer North Korea to the International Criminal Court? Will we be endorsing this and seeking China's support to bring to justice those responsible for these egregious and systemic violations of human rights?
The noble Lord is right in his condemnation of the DPRK's complete disregard for international norms. Dealing with those is a difficult matter. We certainly support the UN Commission of Inquiry and want to see how we can take forward its recommendations.
With regard to the alleged use of VX, Malaysia has gathered its own information. We have no reason to doubt its conclusions that it is VX, a highly toxic nerve agent, and that the DPRK is responsible, since it has the capacity to produce it. Until there is an international awareness of that information, we cannot take action internationally to condemn what has happened and provide the evidential link between the DPRK and the murder of Kim Jong-nam.
My Lords, there was a very similar assassination on British soil not a mile from here—that of Alexander Litvinenko—by the Russian Secret Service. Can my noble friend please tell us when she last called in the Russian ambassador, and what progress has been made on that inquiry?
My Lords, I cannot recall the exact date because, of course, I do not call in the Russian ambassador. But I can reassure my noble friend that I am aware that the Russian ambassador has been called in on at least one occasion last year with regard to Russia's disregard for international norms. Whatever country uses international murder to dispose of people who are inconvenient to it is wrong and should face international opprobrium.
My Lords, China is the key player in relation to North Korea, and its action appears to complete the isolation of that country. How do the Government interpret its sanctions? Are they temporary, or can we expect a sea change in China's policy?
The noble Lord is right to point to the fact that China has now made it clear that it is compliant with the UN Security Council resolution on sanctions on the coal trade between the DPRK and China. On 18 February this year, China declared that it would be fully compliant. It had actually been in breach in December, so it has made sure that throughout the whole of this year it will now be compliant. We welcome that public declaration and look forward to receiving further details about how it is observed. It was an important step forward.
My Lords, I have a particular interest in those who escaped from North Korea, both through my membership of the all-party group and the link that we have in the diocese of Peterborough with the diocese of Seoul in South Korea, which does a lot to support escapees. Can the Minister please tell us whether our Government are talking to the Government of China about their apparent policy of sending refugees straight back to North Korea, where they face execution or incarceration in camps, and whether we will ask China to allow people freedom of passage to those countries which welcome them?
The right reverend Prelate raises an important issue on which we are at variance with the Chinese. They believe that those who flee the DPRK to save their own lives are in fact economic migrants and are therefore subject to return. I can assure the right reverend Prelate that we did indeed raise the issue of forced repatriation of refugees on numerous occasions with China, most recently at the UK-China Human Rights Dialogue in October, and we will continue to do so, including in international fora. We have also discussed the UN Commission of Inquiry report with senior Chinese officials in Beijing. It is important that we keep up pressure on this matter.
The imposition of sanctions is all the more significant having regard to the previous ambivalence of the Chinese Government towards North Korea. Should not these sanctions be warmly welcomed, not only here but in the White House, so that, whatever their differences, China and the United States can make common cause in the containment of North Korea?
The noble Lord is absolutely right. As the new Trump Administration have taken office, it is important that they and China find accord on this matter.
My Lords, what is Her Majesty's Government's assessment of the security of North Korean defectors here in the United Kingdom and the potential security threat of the North Korean embassy in this country?
My Lords, it is a matter of fact that we have, of course, concern for all those who are in this country, whatever their nationality. We have a duty of protection in general terms. We do not provide individual protection for those who are not British citizens, as such, but we are aware that some persons are at particular risk. Because of security matters and the safety of those individuals, it would be wrong of me to go further than that.
My Lords, the Minister will be aware of the United Nations Commission of Inquiry report which urged all democratic countries to help break the information blockade that engulfs North Korea. The All-Party Parliamentary Group has organised a successful campaign to persuade the BBC World Service to broadcast to North Korea. Is the Minister able to tell your Lordships' House when those broadcasts will begin?
My Lords, I am not at present able to do so, but we strongly support the BBC's mission to bring high-quality impartial news on this matter, including, of course, providing information about DPRK. I will see whether the BBC has come forward with any further information that I have not heard about recently.
My Lords, does my noble friend have any information about the number of Christians who are now incarcerated in North Korea for the sake of their religion? It is one of the countries where they are most harassed and oppressed.
My noble friend is right to raise the plight of Christians in North Korea. Although the constitution in DPRK provides the right to have freedom to believe, those who practise religion outside very closely state-controlled faiths find themselves subject to appalling persecution. It is matter that we raise frequently with the North Korean Government through our embassy in Pyongyang, the United Nations and the Human Rights Council. But it is a continuing, appalling, flagrant breach of international norms.
===========================================================================
The Shinkwin Bill on discrimination against unborn disabled babies:
=========================================================================
February 21st 2017
Funding Programmes That Lead To Forced Abortions And Sterilizations Have Disastrous Consequences For Women and Their Children.
Issue raised in Parliament. "Ministers and politicians who say British taxpayers money should fund "safe"  abortions are using Orwellian newspeak since no abortion is safe for the child" – Alton ·
Lord Alton of Liverpool (CB) My Lords, the Minister was right to benchmark this decision against what happened under Ronald Reagan's presidency in the aftermath of international funding flowing into China, which led to the one-child policy, forced abortions and the sterilisation of hundreds of thousands, if not millions, of women, and which has now distorted the population balance in China so that there are 33 million more men than there are women—115 boys born to every 100 girls.  Surely this coercion of women is something that we should be very concerned about? ·
Lord Bates That was part of the rationale, not under the Mexico City proposal but under the Kemp-Kasten amendment. Our understanding of the executive order signed by the President last month is that it references the Kemp-Kasten amendment. That is another reason why we need to work through and understand what it actually means for what we are doing in this area. Video of question is up on YouTube here:
===========================================================================
February 22nd 2017
Last night the All Party Parliamentary Group on Sudan and South Sudan, of which I am an officer, launched its new report "Engagement Beyond the Centre: An inquiry report on the future of UK-Sudan Relations" The report is also available online here: http://reliefweb.int/report/sudan/engagement-beyond-centre-inquiry-report-future-uk-sudan-relations
It was launched on the day an officially designated famine affecting 100,000 people was announced in South Sudan and on the day reports appeared of further military action by the Khartoum regime in Blue Nile and South Kordofan.
============================================================================
North Korea: Lost in the Mist
https://reaction.life/north-korea-lost-mist-narrative/
=========================================================================
Mary's Meals -feeding over one million children each and every single day. Founder receives Westminster Award for Human Life, Human Rights and Human Dignity.
http://www.ncregister.com/blog/guest-blogger/marys-meals-continues-to-bear-much-good-fruit?utm_source=dlvr.it&utm_medium=twitter
==========================================================================
How can Europe just lose 10,000 children ….?
Baroness Williams of Trafford, the Home Office, has provided the following answer to your written parliamentary question (HL5066):
Question:
To ask Her Majesty's Government, further to the answer by Baroness Williams of Trafford on 25 January (HL Deb, cols 665–6) what support they have given to Europol in determining the fate of the 10,000 refugee children whom Europol reported in January as having gone missing. (HL5066)
Tabled on: 30 January 2017
Answer:
Baroness Williams of Trafford:
The UK has committed significant resources to helping the EU deal with the migration crisis, including seconding staff to Europol.
The UK government recognises the vital role Europol has to play in coordinating law enforcement activity against migration related criminality. The National Crime Agency (NCA) and Immigration Enforcement second staff to Europol to work on these issues specifically, including within the European Migrant Smuggling Centre (EMSC). The UK continues to encourage international partners to share relevant information with Europol, supporting the EMSC's aim of strengthening support for EU Member States through enhanced intelligence exchange.
In addition to the support we give to Europol, the Government has established a £10 million Refugee Children Fund for Europe to support the needs of vulnerable refugee and migrant children arriving in Europe. The UK is the largest bilateral contributor to the humanitarian response to the crisis in Europe and the Balkans with a total allocation of £70 million.
Date and time of answer: 13 Feb 2017 at 14:22.
==========================================================================
International Criminal Court
08 February 2017
Question
3.22 pm
Asked by
To ask Her Majesty's Government what assessment they have made of the composition and effectiveness of the International Criminal Court.
My Lords, the UK is committed to a rules-based international order and strongly supports the International Criminal Court. The ICC plays an important role in global efforts to end impunity for the most serious crimes of international concern by holding perpetrators to account and achieving justice for victims. Some 124 states parties have now adopted the ICC's Rome statute and we work actively with the court and international partners to improve further its efficiency and effectiveness.
My Lords, I thank the noble Baroness for that reply. Can she tell us what assessment the Government have made of the decision reached only last week by the African Union at its summit in Addis Ababa calling for all African countries to leave the International Criminal Court, and indeed of the negative and disparaging attitude of both the Kremlin and the White House? How do we intend to rally international support in the UN Security Council and elsewhere to stop the unravelling of the court and to strengthen and enhance its efficacy in bringing to justice those who are responsible for war crimes, crimes against humanity and genocide?
My Lords, the short answer would be by continuing to work hard to ensure that other states parties take seriously their responsibilities and by working with colleagues such as the United States to ensure that even when they are not states parties themselves, they support as they have done the work of the ICC.
Perhaps I may address the first part of the noble Lord's question referring to the decision at the AU summit because it is important. I appreciate what the newspaper reporting has been, but it is our understanding that the strategy being referred to does not call for mass withdrawal, but actually for further research. When I read what was said by Ministers who attended the summit, I see that they voiced strong opposition. The list of those who opposed even the research is long and includes Nigeria, Senegal and Cape Verde—I could go on and on, so there is work that we can do.
My Lords, given that the Government of whom I was a member as Attorney-General played a major role in setting up this court, have Her Majesty's Government expressed any views to individual countries proposing to leave its jurisdiction?
Yes, my Lords; it is absolutely right that we should do so. I am delighted that the noble and learned Lord asked the question. When I was in The Hague quite recently at the states parties meeting I had a long meeting with the Justice Minister of South Africa and was able to explore in technical detail the reasons why South Africa felt that the way in which the Rome treaty was being interpreted was not in accord with its understanding. Shortly I travel to Burundi and Uganda. Uganda has not withdrawn; it gave its support, although there has been some criticism. Burundi is one of those withdrawing and I shall continue my conversations in person.
My Lords, the United States of America is not part of the International Criminal Court; it fears the politicisation of the process. Are Her Majesty's Government sympathetic to that position? It seems unlikely to change in the near future. Or do they sympathise with the idea that there should be complete and universal ratification of the Rome statute?
My Lords, we continue to work towards universal and complete ratification of the Rome statute, while understanding that some countries, including allies such as the United States, may be supportive without being signatories to the Rome statute. I can tell my noble friend that since the election of President Trump we have worked closely with the Administration in the United Nations and the ICC in New York and with Nikki Haley, who has been appointed as the US representative to the United Nations, to ensure that United States co-operation with the ICC continues.
My Lords, in April last year the House of Commons resolved that ISIS should be referred to the ICC. What action have the Government taken to raise this at the Security Council in order to secure an investigation?
My Lords, I am sure the noble Lord will be aware that a United Nations Security Council resolution on these very matters was vetoed a while ago. We continue to press the issue of bringing ISIL/Daesh to account and also bringing Assad to account. Therefore I am pleased to say that on 21 December last year we co-sponsored a UN General Assembly resolution to establish a new international, impartial, independent mechanism to assist in the investigation and prosecution of those responsible for the most serious crimes under international law committed in Syria since March 2011.
My Lords, following the visit of Sudan's President al-Bashir, indicted by the International Criminal Court, to many countries including Kenya, South Africa, China, Nigeria and Saudi Arabia, what discussions have Her Majesty's Government had with the Governments of those countries about their failure to arrest him? Does the noble Baroness agree that the failure to arrest someone indicted by the International Criminal Court devalues and discredits the work of the ICC?
The noble Baroness raises a very important point. It is the case that countries which are states parties should, indeed, ensure that those who are indicted by them are then arrested. I was able, as I mentioned a moment ago to the noble and learned Lord, to discuss these wide matters with South Africa. The UK and EU partners have conducted demarches in countries which failed to arrest President Bashir. We agree with the noble Baroness that achieving justice for victims should be at the heart of the international community's response to mass atrocity violence. It is important that fugitives from international justice do not just get away.
My Lords, the substantive decision of the African Union, as I understand it, was not withdrawal but a call for regionalisation of the ICC. Does the Minister agree that one very important issue that arises about that concerns the consequences of regionalisation and the need to ensure continuation of three principles: first, due process of taking evidence; secondly, penalties meeting an international standard; and thirdly, the ability still to make appeals at a global level?
My Lords, as I mentioned a little while ago, I think there has been a little misreporting or misunderstanding of what was decided at the African Union. However, the noble Lord makes an important point. We welcome initiatives, whether at regional or international level, to support international justice and accountability, so we are willing to listen to all ways that can take us forward. The most appropriate forum for discussion of issues that states may have with the ICC is the Assembly of States Parties, which I have attended in the two years for which I have had the justification, as Minister, for doing so. We make our points very strongly there, both in the forum itself and bilaterally.
My Lords, if the African members were to withdraw, 34 of the total membership of 124 would have left, and this sole forum for global criminal justice would be lost. Is not the chief prosecutor, Ms Bensouda, collecting evidence in various countries, including Afghanistan and Iraq—and is there any prospect of further prosecution from such localities?
My Lords, I pay tribute to the work of Fatou Bensouda against sometimes very challenging conditions. We support her in her work. She is independent, and we do not try to influence it; that would be improper. I repeat that this was not a mass withdrawal, and we are not expecting a mass withdrawal of African states. I am certainly working towards ensuring that the ICC maintains its credibility. Changes in government in the Gambia show that there can be ways of ensuring that countries stay members of the ICC.
Oral questions: Wednesday February 8th 2017.
Lord Alton of Liverpool to ask Her Majesty's Government:
What assessment they have made of the composition and effectiveness of the International Criminal Court
Background to the ICC.
The International Criminal Court (ICC) has the jurisdiction to prosecute individuals for genocide, crimes against humanity and war crimes. It began functioning in July 2002 when the Rome Statute came into force. The ICC is an intergovernmental organization and international tribunal that sits in The Hague.
By ratifying the Statute, States become members of the ICC and there are currently 124 member States.  Three have given notice of their intention to withdraw (Burundi, South Africa and Gambia) and last week, at its conference in Addis Ababa, the African Union called on all African countries to withdraw. The ICC has struggled to obtain widespread international acceptance with the US, India and China, as well as most Middle Eastern states, declining to ratify the Rome Statute which established the Court. 
The ICC was not created to replace existing national judicial systems and it may only exercise its prerogative when national courts are unwilling or unable to prosecute or when individual States or the United Nations Security Council refers investigations to the ICC.
In June 2012 Fatou Bensouda, of Gambia, became Prosecutor, succeeding Luis Moreno Ocampo, of Argentina, who had held office from 2003.
Criticisms of the ICC
The ICC is in the invidious position of being "damned if it does and damned if it doesn't" – accused by African countries of only prosecuting African leaders while Russia, the US, and western countries fear its reach extending to them. Africans complain that the ICC has failed to investigate war crimes in Iraq and Afghanistan – although they were initially enthusiastic with some of the first cases being referred to the ICC by African Heads of State (Uganda's President Museveni referred the case of Joseph Kony).
Chad's president, Idriss Déby, who was elected African Union chairman at the two-day summit in Addis Ababa, criticised the ICC for focusing its efforts on African leaders.
"Elsewhere in the world, many things happen, many flagrant violations of human rights, but nobody cares," Déby said at the close of the AU summit, which had an official theme of protecting human rights.
Many fear that the real reason why some African leaders oppose the ICC is because they want  African Heads of State to have immunity from prosecution.
The ICC is also accused of impotence in failing to bring men like  the Lord's Resistance Army leader, Joseph Kony and Sudan's Field Marshall Bashir to justice while declining to bring countries like North Korea and organisations like ISIS before the court because of fears that countries like China and Russia will exercise their veto at the Security Council.
Investigations
To date, 39 individuals have been indicted by the ICC – including Field Marshall Omar al-Bashir (President of Sudan, indicted for genocide in Darfur), and Joseph Kony (the leader of the LRA).
The Prosecutor has opened investigations in ten situations – including two in Central African Republic, Cote D'Ivorie, Darfur, DRC, Georgia, Kenya, Mali and Uganda. A further ten preliminary examinations are considering evidence involving Afghanistan, Burundi, Colombia, Gabon, Guinea, Iraq/the UK, Nigeria, Palestine and issues involving registered vessels of Comoros, Greece, Cambodia and Ukraine.
It has also issued five policy papers including one in June 2014 examining sexual and gender based crimes.
The Prosecutor is mandated to initiate and investigate unless there are "substantial reasons to believe that an investigation would not serve the interests of justice"…when "taking into account the gravity of the crime and the interest of the victims."
One of the great innovations of the International Criminal Court and its Rules of Procedure and Evidence is the series of rights granted to victims giving victims the unprecedented possibility of appearing before the Court.
Outcomes
In addition to the indictment of the 39, the ICC has issued arrest warrants for 31 individuals and summonses to 8 others; 7 prisoners are in detention; proceedings against 22 continue; 9 are fugitives at large; 4 are under arrest (but not in the custody of the Court); 8 are at trial and 1 is appealing conviction.
Proceedings against 17 are complete; 3 have been convicted; 1 acquitted; 6 have had charges dismissed; 2 have had charges withdrawn; 1 has had the case declared inadmissible and 4 died before being brought to trial.
In the DRC trial of Lubanga, Katanga and Chui, Lubanga was convicted and sentenced to 14 years; Katanga to 12 years and Chui was acquitted.
In the CAR trial Bemba was convicted on two counts of crimes against humanity and three counts of war crimes. Rape was added to his conviction. Other cases involving DRC, Cote D'Ivoire and Darfur continue.
Key Cases
Joseph Kony and the LRA:  Warrants of arrest were issued in 2005 for Joseph Kony and four others. He is accused of numerous human rights violations including massacres, the abduction of civilians, the use of child soldiers, sexual enslavement, torture, and pillaging. Twelve years later four of the five suspects are at large as fugitives and their whereabouts are unknown.
Sudan and Omar al Bashir – notwithstanding an outstanding ICC warrant for his arrest on genocide charges, Bashir has travelled with impunity to Kenya, South Africa, China, Nigeria, UAE, Saudi Arabia, Ethiopia, Qatar and Egypt.  He says the ICC is part of a "Western plot against him".  Meanwhile, he continues to attack civilian populations in Blue Nile and South Kordofan and is accused of using chemical weapons in Darfur.
North Korea – Three years ago the United Nations Commission of Inquiry, chaired by Judge Michael Kirby said its human rights violations make it a "state without parallel."  Kirby said evidence adduced by the inquiry "was very similar to the testimony one sees on visiting a Holocaust Museum by those who were the victims of Nazi oppression in the last century" and that the "witnesses told their stories in a low key way, without exaggeration". Fear of a veto by China has forestalled a referral to the ICC
Russia – On November 16th 2016 Russia said it was formally withdrawing its signature from the Rome Statute (although it had never ratified the Treaty). It did so one day after the ICC published a report classifying the Russian annexation of Crimea as an occupation. Mr. Putin's spokesman said the tribunal had failed to live up to hopes of the international community. He denounced its work as "one-sided and inefficient." Tanya Lokshina of Human Rights Watch said "This is a symbolic gesture of rejection, and says a lot about Russia's attitude towards international justice and institutions."
Syria and ISIS: Russia may also be concerned about ICC jurisdiction in Syria, where its forces have been repeatedly accused of war crimes, while the House of Commons Resolution of April 2016, that ISIS should be referred to the ICC for genocide against Yazidis, Christians and other minorities, has never been acted upon.
The US and Donald Trump: On January 26th The New York Times reported that the Trump Administration would not continue to fund the ICC. The US has never been a member and does not directly fund the ICC. Like Putin, Trump fears ICC criticism and possible prosecution (in the case of the US the investigation of troops in Afghanistan). The ICC's Chief Prosecutor, Fatou Bensouda said that losing U.S. cooperation to capture indictees would deal a blow to a court that depends on governments that have no enforcement powers of their own, stating, "It was significant to have U.S. cooperation." Bensouda fears that complete US disengagement will embolden critics of the ICC and that "When increasingly international criminal justice is being challenged, it is this moment that the court needs its supporters. This is critical for the court's existence."
Expectations Measured Against Outcomes
Despite great expectations that the pursuit of justice would temper behaviour, and be an instrument for peace, the withdrawal of members and the failure, in too many instances, to bring principal offenders to justice risks the emasculation and discrediting of the ICC.
Meanwhile, the resurgence of nationalist politics ( to the fore in Brexit, Donald Trump's presidential election victory and with the rise of the Far Right in Western Europe), suggests the tide may be turning against international organisations and institutions.
As a spokesman for the ICC said last week  "The support of the international community is necessary for the ICC to fulfil its independent and impartial mandate to help end impunity for the perpetrators of genocide, crimes against humanity and war crimes, provide justice to the victims of such crimes and contribute to the prevention of future atrocities." 
Fatou Bensouda, the Court's Chief Prosecutor, says she deplores recent withdrawals from the Rome Statute: "Any act that may undermine the global movement towards greater accountability for atrocity crimes and a ruled-based international order in this new century is surely – when objectively viewed – regrettable."
Notwithstanding its failings and frequent impotence the ICC's President, Judge Silvia Fernández de Gurmendi is right that: "The Court has continued to do the work for which it was created and has made significant achievements in addressing crimes of concern to the international community as a whole such as the use of child soldiers, sexual violence in conflict, attacks on civilians and the destruction of cultural property."
Seventy years after Nuremberg, global justice is clearly still a work in progress. For the UK the entrenchment and development of the ICC should be a long term priority ensuring that perpetrators of genocide and crimes against humanity are brought to justice and their victims across the world are treated equitably and without fear or favour.
Some questions that arise:
In the light of last week's call by the African Union, urging all African countries to leave the ICC, do we intend to ask the Security Council to consider the future composition, resourcing, mandate and reform of the ICC – and are we seeking to engage with countries whose departure would fundamentally jeopardise the ICC's future? 
Doesn't withdrawal of members, from the ICC, and the failure in too many instances to bring principal offenders to justice risk the emasculation and discrediting of the ICC? What discussions have we had with the United States about their future attitude to the ICC?
What discussions have we had with Fatou Bensouda, the Court's Chief Prosecutor, about ways to strengthen and reform the ICC and, in particular, providing fewer opportunities for individual States to thwart or veto its work.
Does the Government agree with Fatou Bensouda, the Court's Chief Prosecutor, that "Any act that may undermine the global movement towards greater accountability for atrocity crimes and a ruled-based international order in this new century is surely – when objectively viewed – regrettable?"  If so, what priority is HMG giving to prevent its disintegration?
Following the visits of Sudan's Field Marshal Bashir to Kenya, South Africa, China, Nigeria, UAE, Saudi Arabia, Ethiopia, Qatar and Egypt, what discussions have we held with the Governments of those countries about the failure to arrest him; what exactly is the point of bringing genocide charges if such indictments are not then acted upon; and are we now adding to the charges the atrocities in South Kordofan and Blue Nile and the alleged use of chemical weapons in Darfur?
Does the Minister agree with Tanya Lokshina of Human Rights Watch who says that Russia's decision to withdraw from the Rome Statute "is a symbolic gesture of rejection, and says a lot about Russia's attitude towards international justice and institutions" and how will Russia now be held to account for its war crimes and illegal actions in Syria and the Ukraine.
How is it possible, 12 years after arrest warrants were issued against Joseph Kony, and four others, for massacres, the abduction of civilians, the use of child soldiers, sexual enslavement, torture, and pillaging, to remain at large as fugitives and their whereabouts unknown? Is the ICC any nearer to bringing this mass murderer to justice?
Following the House of Commons Resolution of April 2016 that ISIS should be referred to the ICC for genocide against Yazidis, Christians and other minorities, what timetable does the Government have for ensuring that ISIS is brought before the ICC or, failing that, a specially constituted Regional Tribunal?
Given the conclusion of the United Nations Commission of Inquiry, that North Korea is a "state without parallel" and the statement of its chairman, Judge Michael Kirby that the evidence "was very similar to the testimony one sees on visiting a Holocaust Museum by those who were the victims of Nazi oppression in the last century", why has no referral been made to the ICC and how does HMG envisage bringing to justice those responsible? 
Child Refugees: February 9th 2017
My Lords, the Minister will recall that last month I raised with her the disappearance of unaccompanied children. Figures from Europol that I first raised in your Lordships' House in June showed that 10,000 children had disappeared on the continent and that hundreds were disappearing here in the United Kingdom. One of the reasons why I was proud to be a signatory to the amendment moved by the noble Lord, Lord Dubs, was to highlight the disappearance of those unaccompanied children. Last week, I sent the Minister a statement from ECPAT UK, the organisation established to protect children, which said that "it is shocking that the Home Office says it has no evidence". Where do we stand on these missing unaccompanied minors?
I presume the noble Lord refers to children both at home and abroad. Obviously, if a child is in Greece, Italy, France or wherever, it is the responsibility of that Government to safeguard that child. I said to the noble Lord that I did not have evidence of disappeared children in this country. That is not to say that in future that may not happen, but at this point we have had no representation from local authorities to say that children are disappearing. Obviously, if that were to be the case, we would follow it up with some urgency.
==========================================================================
Syria February 9th 2017
Lord Alton of Liverpool (CB)
My Lords, representatives of the international charity Aid to the Church in Need, of which I am a trustee, have just been in Aleppo. They learned that the Christian community there has fallen from around 250,000 to barely 30,000, and that in Syria as a whole from around 1.8 million before the war to an estimated 300,000 now. As my noble friend Lady Cox said in her eloquent and compelling speech, ISIS has waged a bestial campaign of genocide against Christians and other minorities for nearly three years. The terror group has carried out its slogan: "We will break your crosses and enslave your women". As His Royal Highness the Prince of Wales warned in his Christmas broadcast, such ancient communities face total annihilation. I ask the Minister: how can we make the protection of minorities and the re-creation of the plural, diverse communities that existed in places such as Aleppo in Syria and Mosul in Iraq before these events a greater priority?
In April 2016, by 278 votes to zero, the House of Commons officially designated ISIS as responsible for genocide against various religious minorities. I press the Minister to say what specific actions arose from that resolution of Parliament to help those who are cruelly suffering. In particular, on an issue that was raised with the noble Baroness yesterday during Questions, is the United Kingdom willing to encourage the chief prosecutor of the International Criminal Court to investigate fighters not currently being prosecuted from signatory nations to the treaty of Rome? Has there been any progress concerning the role that the Iraq Government might play in pursuing an investigative mechanism for crimes committed by or against their people in Syria? Will the Minister also tell us what progress has been made in severing ISIS supply lines to Raqqa and in securing its liberation?
My first visit to Syria was in 1980, as a young Member of the House of Commons. Our ambassador was Patrick Wright, now the noble Lord, Lord Wright, and we met the previous President Assad. If we can have a diplomatic presence in Pyongyang and Sudan, the leader of which has been indicted for genocide by the International Criminal Court, why, as my noble friend Lord Hylton asked, do we not have a senior diplomatic presence in Damascus? Why is that still the case, in the light of the changed policy position of Her Majesty's Government following the evidence that the Foreign Secretary gave last week, referred to by the noble Lord, Lord Risby?
Prioritising persecuted religious minorities such as Christians and Yazidis, and upholding our highest ideals in offering refuge to genocide survivors—as I proposed in an all-party amendment in your Lordships' House exactly a year ago—will serve justice and ensure that the perpetrators of these crimes face their Nuremberg moment.
==========================================================================
Sudan – February 9th 2017
4.23 pm
My Lords, like my noble friend Lord Sandwich I am an officer of the All-Party Parliamentary Group for Sudan and South Sudan, and a former chairman of that group.
The implication of the Question from the noble Lord, Lord Hussain, is that Sudan is an island of moderation surrounded by Islamists. In reality, the reverse is true. In 2015 the report by the United Nations Panel of Experts on Sudan warned that the regime was providing "fertile ground" for Islamist extremists in neighbouring nations. For 30 years the regime has waged war on its own people. That is why the International Criminal Court has indicted Field Marshal Bashir on charges of genocide, war crimes and crimes against humanity. It is a scandal that he can travel with impunity and without fear of arrest to face those charges.
When I first visited South Sudan 20 years ago, during the civil war, I saw schools, clinics, homes and churches that the regime had bombed, where between 1.5 million and 2 million people perished. That is why the country was torn in two. Later I travelled to Geneina in Darfur, where I saw a fraction of the 2 million who have been displaced and met the loved ones of some of the 200,000, mainly Muslim, people murdered. This is not history: last year there were more than 100,000 newly displaced people in Darfur and 3.2 million long-term displaced nationwide. Meanwhile, the aerial bombardment continues in South Kordofan and Blue Nile, and humanitarian access is still denied. Furthermore, I have sent the Minister Amnesty International's report on the alleged use of chemical weapons in Darfur. I hope that the noble Baroness will address both issues in her response.
Consider also the life sentence and other lengthy sentences given to three Christians only last month. Will the Minister tell us what we are doing about this travesty of justice? What have the Government of Sudan done to implement the recommendations in the 2016 universal periodic review? What have we done to urge the Government of Sudan to implement the religious freedom protections codified in their interim national constitution, especially in the light of the 2016 USCIRF report listing Sudan as a "country of particular concern" for engaging in systematic and egregious violations of freedom of religion or belief? In this context, unlike the noble Lord, Lord Sheikh, I am appalled that according to the noble Lord, Lord Price, in answer to a Written Question from me earlier this week,
"the UK will consider opportunities to promote trade with Sudan".
He should recall Churchill's warning that it is dangerous to feed crocodiles if you hope that they will eat you last.
There are two faces of the Government of Sudan. They claim to have disavowed the worst forms of extremist ideology but, as academician Suliman Baldo said, the Sudanese Government have become adept at engaging in intelligence sharing with important international partners while tolerating Salafist groups internally. The International Crisis Group says that Sudan tolerates radical Islamists and, most recently, supporters of IS when it is politically advantageous to do so. Extremism comes from within Sudan and from the highest levels: Field-Marshal Bashir has said it is his ambition to turn the entire country into a sharia state. Extremist groups operate with the approval of Sudan's religious scholars committee, while the journalist Gill Lusk says the regime uses,
"the Salafist … and other splinter groups both as deniable policy instruments and as bargaining chips".
In the long term, the fight against extremism in Sudan will depend on an inclusive, democratic transformation that is sustained by a free and active civil society. It is that development we should be supporting, rather than propping up an indicted regime. Sudan is playing a dangerous double game, to which the international community should be wary of falling victim. Beware the crocodiles.
 4.27 pm
==========================================================================
Nazanin Zaghari-Ratcliffe
02 February 2017
My Lords, in addition to the cruel and manipulative treatment of this family by the Iranian authorities, which were responsible for more than 1,000 executions in one recent year, including women and teenagers, is the Minister aware that predatory attempts have been made to extract money from Nazanin's husband Richard by so-called intermediaries preying on their sense of desperation? Can the Minister add to what she told us a moment ago and say when our consular officials last saw Nazanin and also tell the House what she can about the other three British citizens who are being held in Iranian jails?
My Lords, I have read newspaper reports of the appalling attempt to gain money from the family, which the noble Lord has just described, but they are newspaper reports—I personally do not have details of that. It is a fact that those who are dual nationals face significant problems if they are detained in Iran, because we do not have consular access to them. We can ask, but we cannot insist—although it does not stop us continuing to ask. As recently as this Tuesday, my honourable friend Tobias Ellwood met Mr Ratcliffe to update him on what happened when Tobias visited Tehran earlier in January. Officials met the family recently and Tobias also met the family when he was in Tehran. Those meetings will continue, because our only intent is to resolve this issue in a positive way for the family.
==========================================================================
Royal School Lecture on Refugees
http://www.altonherald.com/article.cfm?id=117052&headline=Peer%E2%80%99s%20Royal%20talk%20on%20refugee%20crisis&sectionIs=news&searchyear=2017
————————————————————————–
Dalits – meeting Feb 1st 2017 Room 3 House of Lords, 5.30pm- remarks by Lord Alton of Liverpool
Dalit is a term which derives from a Sanskrit word meaning "broken" or "crushed".
It is abhorrent in the 21st century that any human being should be seen as an untouchable or that it is acceptable to break or crush another human being
In my study at home in Lancashire, I have a small terracotta pot given to me during a visit to India. Such pots must be broken once a Dalit has drunk out of them so as not to pollute or contaminate other castes. This is the 21st century. It is not the pots which need to be broken, not the people, but the system which ensnares them.
200 million Dalits in India make up one sixth of India's population and one thirty fifth of the world's population. Dalits live in 132 countries, including countries like the UK, where South Asians have migrated.
Take Dalits and Tribals together, both of whom fall outside the caste system and experience discrimination: they comprise a quarter of India's population and one twenty fourth of the world's population.
Two hundred years ago, on 22 June 1813, six years after he had successfully led the parliamentary campaign to end the Trans Atlantic Slave Trade, William Wilberforce made a major speech in the House of Commons about India.
He said that the caste system,
"must surely appear to every heart of true British temper to be a system at war with truth and nature; a detestable expedient for keeping the lower orders of the community bowed down in an abject state of hopelessness and irremediable vassalage. It is justly, Sir, the glory of this country, that no member of our free community is naturally precluded from rising into the highest classes in society".
Two centuries later the caste system which Wilberforce said should be abolished – and which the British during the colonial period signally failed to end – still disfigures the lives of vast swathes of humanity.
Evidence points to 80-95% of bonded labourers (the vast majority of the 'modern slaves' in India) being Dalits, 99% of ritual sex slaves (the 250,000 temple prostitutes known locally as Devadasi or Jogini) being Dalits, and the majority of those trafficked into brothels or into domestic servitude being Dalits or Tribals.
Dalits, including children, are turned into modern day slaves
If you are a Dalit in India you are 27 times more likely to be trafficked or exploited in another form of modern slavery than anyone else.
It is estimated that every day three dalit women are raped; dalit women are often forced to sit at the back of their school classrooms, or even outside; on average every hour two dalit houses are burnt down; every 18 minutes a crime is committed against a Dalit; each day two Dalits are murdered; 11 Dalits are beaten; many are impoverished; some half of Dalit children are under-nourished; 12% die before their fifth birthday; 56 per cent of dalit children under the age of four are malnourished; their infant mortality rate is close to 10 %; vast numbers are uneducated or illiterate; and 45% cannot read or write; in one recent year alone, 25,455 crimes were committed against dalits, although many more went unreported, let alone investigated or prosecuted; 70 per cent are denied the right to worship in local temples; 60 million dalits are used as forced labourers, often reduced to carrying out menial and degrading forms of work;
Dalits constitute 40% of the global poor and are denied of DFID Funding, because they largely live in India, which simply doesn't make the policy priorities. This becomes a new form of untouchability.
Dr. Ambedkar, the architect of Indian Constitution once remarked that "Untouchability is far worse than slavery, for the latter may be abolished by statute. It will take more than a law to remove the stigma from the people of India. Nothing less than the aroused opinion of the world can do it"
Ambedkar's life was a life of relentless struggle for human rights. Born on a dunghill and condemned to a childhood of social leprosy, ejected from hotels, barber shops, temples and offices; facing starvation while studying to secure his education; elected to high political office and leadership without dynastic patronage; and to achieve fame as a lawyer and law maker, constitutionalist, educator, professor, economist and writer, illustrates what the human spirit can overcome.
Ambedkar made untouchability a burning topic and gave it global significance. For the first time in 2500 years the insufferable plight of India's untouchables became a central political question.
Ambedkar understood that the great nation of India would never achieve its potential if it remained disfigured and divided by caste. Without freedom to marry, who they would; to live with, who they would; to dine with, who they would; to embrace or touch, who they would; or to work with, who they would, the nation could – and can – never be fully united or able to fulfil its extraordinary potential.
While still a young man of twenty, Ambedkar perceptively wrote: "Let your mission be to educate and preach the idea of education to those at least who are near to and in close contact with you." He said that social progress would be greatly accelerated if female and male education were pursued side by side. He later insisted that "We will attain self elevation only if we learn self-help, regain our self-respect, and gain self knowledge."
Although Dr. Ambedkar was able to have India's Constitution and the laws framed to end untouchability, for millions and millions of people, many of those provisions have not been worth the paper on which they are written.
Ambdekar's own struggle may now be history; caste is not. In our generation it is surely time to make caste history.
At the end of the meeting on Caste the participants agreed the following Statement:
Today's meeting deliberated on the history, development and current situation of the UK Caste legislation and the hide and seek policy of the UK Government / EHRC and arrived at the following:
Any appeasement of the adversaries of caste legislation will be only contrary to the British values of secularism, democracy, fairness, justice and social integration.
British values demand that the Government keep religion out of politics and uphold its stand against any form of discrimination, including case discrimination. 
 Caste discrimination is practiced by south Asians of all religions; and not by the followers of one religion alone, one particular religion cannot act as patrons of other UK faith groups practicing caste discrimination.
 Caste discrimination is worse than any other forms of discrimination falling within the protected characteristics. It breaks the psych and physic of its victims; denies choice and opportunity in education, job and public services for the victims. The victims are exploited, marginalised, dehumanised, impoverished and denied equality and integration. 
 This gathering decide to request the UK general public, Government, media, Christian communities, its hierarchy and their Charities/ NGOs to implement Caste legislation on behalf of the 1/3rd of the global poor, who are Dalits of whom there are almost 1 million UK citizens as potential caste victims and caste spreading as cancer in the UK society.
Many years ago, the UK victims' communitiesraised their voice against caste discrimination. In 2010, the UK Parliament introduced Section 9 (5) enabling the Minister to make caste as an aspect of race in the Equality Act 2010 – in light of valid research on the subject.
In 2010 the National Institute of Economic and Social Research (NIESR), commissioned by the UK government, reported that 'Equality Act 2010 provisions on religious discrimination cannot cover caste discrimination and harassment as effectively as caste-specific provisions would'. This is supported by the NIESR report which states: "Relying on the Indian community to take action to reduce caste discrimination and harassment is problematic".
In 2012 The UK Equalities and Human Rights Commission [EHRC] observed that :"The EHRC supports the enactment of Section 9 (5) of the Equality Act 2010, which provides that a Minister may by order amend the statutory definition of race to include caste and may provide for exceptions in the Act to apply or not to apply to caste. The Commission notes the findings of the government-commissioned NIESR [1] paper on caste discrimination.  In light of this, the Commission would suggest legal protection under the Equality Act 2010 for those experiencing discrimination in Britain should be as comprehensive as possible."[1] "Caste discrimination and harassment in Great Britain", Metcalf, H. and Rolfe, H. 2010.
In 2013, the Act was amended making caste discrimination illegal and passed by both Houses of Parliament. However the law falls short of its implementation.
The Government's own timetable issued in July 2013 promised implementation of the law by Summer 2015. However the issue remains stagnant and those opposing the legislation have been able to use political pressure to effectively stall legislation that was agreed by Parliament.
For the first time, the 2015 UK election was fought by projecting the caste issue. Last year, the victims prepared for a Judicial Review. On 3September 2016, EHRC released a statement that by the end of the year, it would announce a public consultation lasting for 12 weeks before taking a decision. But, the goalposts for the consultation appear to have changed – instead of asking 'how the legislation should be implemented', the Government will be asking 'whether the legislation should be implemented'. And today 1 February 2017, that consultation has yet to be issued
————————————————————————–
US Refugee Policy House of Lords January 30th 2017
Lord Alton of Liverpool (CB)
My Lords, the Minister just referred to the importance of international law. I press her further on the point raised by the noble Lords, Lord Collins, my noble friend, Lord Hannay, and the noble Baroness.
Are the  Government's law officers being asked to give advice to the Government, so that not only we but our many friends who sit in the American Congress can evaluate what they have to say about our and their commitments under the Geneva convention?
That is, after all, one of the bulwarks which will ensure that these executive orders are given proper scrutiny in future. They, like us, could then see what the obligations are in law.    
What consideration has the Minister given to the impact on our counterterrorism strategy? Does she accept that in that narrative the inability to understand the difference between a faithful Muslim who prays in a mosque each week and lives their lives by the tenets of their faith, and those involved in jihadist activities supporting Boko Haram, al-Shabaab, al-Qaeda or ISIS, plays into the hands of those very groups? 
 
Ministerial response:
 Baroness Anelay of St Johns My Lords, indeed it is very much the cornerstone of security policy in this country to ensure that one can differentiate between those who effect the outward trappings of devotion and those who have faith, and that one can determine who is a threat to security and who is not. Regarding advice on legal matters, as far as I am aware, the law officers advise the UK Government about their own legal responsibilities. However, my expectation is that there would be discussions at an international level—say, in the United Nations—on the implications of the United States' actions. That would be for the United Nations to decide, not this country. I do not think we could have made clearer the UK Government's view on this divisive and wrong policy.
———————————————————————South Sudan February 1st 2017
My Lords, I welcome the strong statement issued yesterday by the troika calling for an immediate ceasefire in South Sudan. Can the Minister tell us what Her Majesty's Government are able to do to help make that ceasefire a reality? Is not there an urgency, highlighted by the 1.8 million people who are now displaced, as the noble Lord said; the 1.1 million who have fled to neighbouring countries, accelerating the problem of mass migration and refugees; the 4.8 million who are currently food insecure; and the 3,000 new cases of cholera diagnosed already this year?
My Lords, I hope I have given some indication of that by talking about our support for the peace process. We will continue to take that seriously in the United Nations process. We are very disappointed that before Christmas our attempt to have sanctions imposed was voted down. The African Union felt that more time should be given before action was taken. Just about half the population are food insecure, and thousands are facing starvation.
———————————————————————
http://www.forbes.com/sites/oliviaenos/2017/01/25/north-korea-is-the-worlds-worst-persecutor-of-christians/
====================================================================================================================================================
January 27th 2017 – speech on Brexit, the EU, and the United Nations.
My Lords, in warmly congratulating the noble Lord, Lord Howell, and the committee's other members on this excellent first outing, I, too, hope that he recovers swiftly from his illness.
The courageous Dag Hammarskjöld, the second of the United Nations Secretaries-General, has always been a hero of mine. I commend his book, Markings, to President Trump, who recently described the United Nations as a "club" for people to "have a good time" and yesterday reined in the US's funding to the UN by 40%. Ironically, he included in his executive order the International Criminal Court, yet the US currently pays nothing to the ICC and is not a member. I hope that the Minister will say what this might add up to but also address the composition, competences and resources of the ICC in its capacity to bring to justice those responsible for genocide and crimes against humanity in so many parts of the world.
Hammarskjöld once said:
"We should … recognise the United Nations for what it is—an admittedly imperfect but indispensable instrument of nations working for a peace evolution towards a more just and secure world".
He also said:
"Setbacks in trying to realise the ideal do not prove that the ideal is at fault".
So we must distinguish between agencies which need reform—such as UNFPA, which indirectly aided and abetted China's grotesque one-child policy—and the reasons why the UN, or for that matter the EU, were created. The objective must always surely be to strengthen and reform international institutions and not to weaken them.
In this context, the Prime Minister was right to reassure our European neighbours that, as we leave the Union, we have no gleeful wish to see its collapse or unravelling.
The only beneficiaries would be, for different reasons, Vladimir Putin and those parties of the far right which this year will campaign strongly in either general or presidential elections in some six EU countries. As occurred here, such parties will receive oxygen from Junckerism's dangerous inflexibility, which played such a part in Britain's decision to leave and now endangers continental European cohesion.
Yet the Schuman declaration disavowed one "single plan" and emphasised adaptability. So, for instance, a reform requiring an applicant to obtain a job offer before moving would not violate the Schuman declaration and would address a running sore. In this context, too, I welcome the Prime Minister's bold and defining vision of what Britain must now do. Britain's capabilities in many spheres—economic trading, intelligence, military—must be strengthened and directed towards open and free markets, with diplomats, politicians and civil servants working tirelessly to make a success of this.
If the elected House votes to trigger Article 50, we would have no right to try to sabotage this. Constitutional showdowns between this House and the House of Commons have never ended well and we must tread with great care and wisdom—I say that as someone who voted remain.
While these interminable arguments have been going on, the world has not stood still. Let us consider, for instance, Mr Putin's new alliance with Turkey, now a semi-detached member of NATO, and, following the abandonment of Ukraine, the wave of fear now sweeping Baltic countries. All this should give us pause for thought.
The Select Committee report rightly identifies the shifting of power from west to east. One of the great imponderables of the Trump presidency is how he will deal with China. It was another US President, John F Kennedy, who famously employed the trope that the Chinese word for crisis contains two distinct characters, signifying both danger and opportunity. The region is full of both.
When the Minister comes to reply, I hope that she will address the stand-off over the Spratlys. My noble friend Lord Hannay referred by allusion to the situation in the South and East China Seas, where £3.4 trillion of trade passes over the Spratlys. There is also the dangerous nuclear expansionism of North Korea, with its horrendous violations of human rights and treatment of refugees. I declare my interest as joint chairman of the All-Party Group on North Korea.
Failure to resolve these issues peacefully would all undermine President Xi Jinping's unlikely but welcome speech at Davos last week, in favour of free trade and against protectionism. At one with the Prime Minister, he said that we need to be "well connected and interconnected" and to learn to "share prosperity". China is not in a customs union with the EU or a member of the single market, so the freight train that arrived at Barking on 18 January, having crossed seven countries and journeyed for 14 days on the new silk road from the Chinese city of Yiwu, pointed to new opportunities for the UK.
In our generation, there are endless dangers and opportunities, and in that context the Select Committee's report is so welcome.
4.31 pm
————————————————————————-
INVITATION TO ATTEND A CONSULTATION ON THE CASTE SYSTEM
I write as Chair of Christian Network Against Caste Discrimination [CNCAD]. The Network evolved from our joint celebration with 'Southall Churches Together' for Week of Prayer for Christian Unity [WPCU] 2013, having 'Dalits and Caste Discrimination' as its theme.
In February 2014, the Network conducted a 2 day international conference on 'Christian Responsibility to Dalits and Caste Discrimination', at St. George's Cathedral, London. Prominent speakers included Bishops from both UK and India, Members of the House of Lords and Development experts.
The conference covered the Global and UK context, including the awaited implementation of anti-caste provision in the UK Equalities Act. Contrary to its commitment to UK Parliament, the present Government has been dragging its feet in implementing Section 9 (5) of Equalities Act 2010/13. After the issue arose again in both Houses of Parliament, the Government announced in September 2016 that it would conduct a further 12 weeks 'Caste Consultation' before taking a decision. The start date of the consultation has yet to be confirmed.
In this context, we have requested Lord David Alton to facilitate a discussion on 'UK Caste Consultation and Christian Responsibility'. The discussion will be held on Wednesday, 1st February 2017, Committee Room 3, House of Lords, from 5.30pm – 7.30pm. [Please allow 30 minutes extra for security clearance].
We invite you to participate in the discussion and support implementation of caste legislation, making UK a caste discrimination free country,in line with its values of democracy, equality, justice and fairness. [If you are unable to attend please send a representative from your institution].
Please email: vodi@vodintl.org.uk  at your earliest to reserve your place, and for sending the invitation.
We look forward to your active participation.
Yours sincerely,
Fr. Gerard Mitchell SJ, [Chair, CNACD]
FURTHER DETAILS SEE THIS FLYER:
flyer-on-caste-consultation-on-1st-feb-2017
==========================================================================
Lord Alton Awarded Hungarian Order Of Merit
To read the Laudation and Response click on the following links:
Ms Anikó Zsebik foreign affairs and press attaché Embassy of Hungary
35 Eaton Place London SW1X 8BY Tel: (00 44) 020 7201 3452
PRESS RELEASE
Contact: György Balogh Embassy of Hungary
Phone Tel: (44) 020 7201 3495
Gyorgy.Balogh@mfa.gov.hu
– BEGINS –
Lord Alton Awarded Hungarian Order Of Merit
Hungarian President Awards Lord Alton of Liverpool for his long standing activity in preserving and protecting the values of Christian culture in society
Hungarian Embassy, Eaton Place, London, SW1X 8BY
18th January 2017
At a glittering ceremony at the Embassy of Hungary in London His Excellency The Hungarian Ambassador to the Court of St James's Kristóf Szalay-Bobrovniczky, on behalf of Mr János Áder, President of Hungary, awarded the Commander's Cross of the Order of Merit of Hungary to Lord Alton of Liverpool.
The award is in recognition of the supportive role he played during the UK's festive week dedicated to St Thomas Becket hosted by the Embassy of Hungary in May 2016. It is also in recognition for Lord Alton's championing those who are persecuted for their religion or belief.
The investiture by Ambassador Szalay-Bobrovniczky was witnessed by members of both houses of parliament, Catholic and Anglican Clergyman, dignitaries, friends, and family.
The Ambassador said that Lord Alton was instrumental in the creation of such a successful Becket Week that:
" [Becket Week] provided our nations with an important lesson: that it is not only common geopolitical interests that lay down the bed for two nations' friendship, but also the spiritual principles on which the people of a country build their lives and their vision of the future. Bringing a spiritual dimension to international diplomacy reminds us all that when nation speaks to nation, heart must also speak to heart".
The Ambassador also reflected that:
"Becket week was not envisaged to glorify the past, but to remind British and Hungarians of the heroism of Thomas Becket and others in defending the freedoms we enjoy in society today. Let us not forget that it is where heroes are not forgotten, that new hopes are born."
He praised Lord Alton's dedication and advocacy for the respect of human right on behalf of the people of Burma, Tibet, Darfur and North Korea.
After thanking the Hungarian President and the Ambassador for the honour bestowed upon him Lord Alton reflected that:
"76% of the world's population, live in countries with high or very high levels of restrictions on freedom of religion or belief. The message and example of St Thomas Becket is still relevant some 800 years after his death."
Lord Alton said that the honour was a "great encouragement to do more".
– ENDS –
NOTES TO EDITORS:
Order of Merit of Hungary (Hungarian: Magyar Érdemrend Középkeresztje)
This is the second highest award of the State of Hungary. Founded in 1991, the order is a revival of an original order founded in 1946 and abolished in 1949. Its origins can be traced to the Order of Merit of the Kingdom of Hungary. It is the highest State Award of Hungary that can be conferred on a person who is not a head of state.
Lord Alton of Liverpool
In 1972 while still a student David Alton was elected to Liverpool City Council as Britain's youngest City Councillor and in 1979 was elected the youngest member of the House of Commons.  In 1997 he was appointed a Life Peer. He focuses on issues relating to persecution, freedom of religion and the right to life. Lord Alton is the Chairman of the Christian Heritage Centre at Stonyhurst, a UK Charity promoting Christian Leadership, faith, and education in the context of the Christian Heritage of the UK.
===========================================================================
The story of a Welsh Christian martyr who took bibles to Korea and was executed in Pyongyang – Robert Jermain Thomas
The story appears at: 
http://www.bbc.com/news/world-asia-38404012   – December 26th  2016
This  link is to a BBC Radio Wales documentary about Robert Jermain Thomas. It went out last week,– or you can listen anytime you want for 30 days on the iPlayer.
Here it is: http://www.bbc.co.uk/programmes/b0850d2s
and the story of more than 8,000 Catholic martyrs who first brought Christianity to Korea:
https://davidalton.net/2016/08/30/september-20th-korea-comemorates-the-thousands-who-died-for-their-faith-and-the-story-of-the-coming-of-christianity-to-korea/
=============================================================
Tim Montgomerie's BBC Radio Four documentary on The Feast of the Holy Innocents: The Slaughter of the Innocents – Childmas
============================================================= Bipartisan approval of new religious Freedom Law in the US – spearheaded by congressman Chris Smith
http://www.ncregister.com/daily-news/an-opening-for-trump-obama-signs-international-religious-freedom-act
==========================================================================
http://www.wsj.com/articles/trumps-opportunity-saving-coptic-christians-1482363152
Trump's Opportunity: Saving Coptic Christians
Egypt's minorities, long persecuted, are counting on the U.S. president to defend religious freedom
=========================================================================
Beautiful adaptation of the Christmas story as told by Luke:
https://drive.google.com/file/d/0B7EMEo-jBZjuaHRjeUlMM1JCSVU/view
---
Brilliant Spectator podcast on the persecution of Christians moderated by Damian Thompson, with Douglas Murray and Freddy Gray.
Murdered Christians are 2016's least fashionable minority:
http://blogs.spectator.co.uk/2016/12/murdered-christians-2016s-least-fashionable-minority/
=============================================================BREAKING NEWS: HRH The Prince of Wales condemns evil persecution in special video message – watch it here:
https://youtu.be/MY2m6JKQKeY
HRH The Prince of Wales has released a message describing the "evil" of religious persecution today.
In the video message exclusively for Aid to the Church in Need – and broadcast on BBC Radio 4's 'Thought for the Day' – Prince Charles speaks out against the persecution of Christians, Yazidis, Jews, Ahmadis, Baha'is and other groups and stresses how for some people "religious freedom is a daily stark choice between life and death".
Inspired by last month's ACN Religious Freedom in the World 2016 Report, The Prince highlighted the survey's key finding that extremism is seeking to eliminate all types of religious diversity.
==========================================================================

How Asia Bibi is spending Christmas in Pakistan: Christmas in a prison cell – BBC News
http://www.bbc.co.uk/news/world-asia-38222680
https://davidalton.net/2016/03/28/carnage-in-lahore-pakistan-and-uk-governments-failure-to-challenge-persecution-or-the-culture-of-impunity-links-to-previous-posts-about-pakistans-christians-shahbaz-bhatti-asia-bibbi-and-the/
https://davidalton.net/2016/10/18/parliament-hears-first-hand-accounts-about-the-situation-in-aleppo-and-in-pakistan-wednesday-november-23rd-has-been-declared-red-wednesday-when-westminster-abbey-and-westminster-cathedral-will/
========================================================================
Nina Shea and the Plight Of Egypt's Christians
https://www.theatlantic.com/international/archive/2016/12/egypt-copts-muslim-christian-isis/511007/
https://www.firstthings.com/web-exclusives/2016/12/the-crisis-of-christians-in-egypt
The Actual War on Christians
Egypt's Copts are under attack.
Little could dampen the enthusiasm of 13-year-old Tony Atef as he wore his soccer outfit and headed to Egypt's most successful club, Al Ahly, to partake in the team's junior soccer tryouts. After Tony scored two goals, a coach approached him, asking for his name to record among those accepted. But his dream of making the team died quickly, when the coach noticed the small tattoo of a cross on his wrist. Tony was quickly sent home. There would be no place for a Coptic Christian on an Egyptian soccer team.
Tony's case soon went viral, after his brother took to social media to decry bigotry and discrimination. Embarrassed, the club invited Tony for another tryout, but it was too late. Similar stories soon emerged of other Coptic kids being rejected by other soccer teams. A newspaper pointed out that there wasn't a single Copt among the league's top 540 players. In fact, there had been only five Copts among the league's players in the last few decades, and some of them spoke out about the discrimination they faced.
During Mass this past Sunday, an Islamic State suicide bomber made his way inside St. Peter and St. Paul's Coptic Church in Cairo and detonated his bomb, leaving 25 people, mostly women, dead. The bombing, the deadliest since the 2010 New Year's Eve bombing of the Two Saints Church in Alexandria, drew swift condemnations from governments around the world. But as much as such attacks remind the world of the plight of Copts, it is their daily encounter with discrimination and persecution that poses the greatest threat to their future.
*****
Apart from Coptic women not wearing the veil and the cross most Copts proudly tattoo on their wrists, there are few differences in the physical appearances of Copts and Muslims in Egypt. Nor have the two communities lived in separate cities or regions, as is common in other Middle Eastern countries where the survival of ethnic and religious minorities has been deeply intertwined with geography.
The word Copt is derived from Aigyptios, the Greek word for Egypt. From the moment St. Mark the Evangelist spread the gospel in Egypt, the Church of Alexandria became a pillar of Christianity in the Late Antiquity period, with its fathers shaping the tenets of the faith and its deserts giving birth to monasticism. Separated from the rest of Christianity after a theological dispute over the nature of Christ in the Council of Chalcedon 451, the Coptic Church belongs to the Oriental Orthodox family of churches that includes the Armenian, Eritrean, Ethiopian, and Syriac Churches.
For centuries, Copts and Muslims lived side by side, with relations between them often fraught with discrimination and persecution, interspersed with periods of coexistence and assimilation. This would lead Lord Cromer, the British ruler of Egypt from 1883 to 1907, who had a very low opinion of Copts, to say: "For the purposes of broad generalization, the only difference between the Copt and the Muslim is that the former is an Egyptian who worships in a Christian Church, whilst the latter is an Egyptian who worships in a Mohammedan Mosque." Nothing could be further from the truth.
Being a Copt was never a simple matter of attending different places of worship, but rather a salient feature shaping their lives. A Copt was a Dhimmi—the Islamic term used to refer to Christians and Jews, which means "protected person"—a tolerated second-class citizen, constantly reminded of his inferiority, and expected to behave. Even at the height of Egypt's experiment with liberalism from 1923 to 1952, a Copt could never escape his Coptic identity, nor, paradoxically, bring it to the public square. Under Egypt's military rulers the Copts' plight only worsened.
Despite proclamations of equality by the state, a Copt has never been an equal Egyptian citizen in the eyes of the law. Egyptian laws are, in fact, designed to remind him of his second-class nature. For him, building a church remains a herculean task. He must follow Islamic inheritance laws, and cannot adopt children. Egypt's blasphemy laws almost exclusively target him. Legally, he is not barred from being appointed to any position. But functionally, this is the reality. The exclusion of Copts from important government positions is pervasive: The current government has only one Coptic minister, and not a single Copt serves as a governor, university president, or university dean. An unofficial one percent quota for Copts is maintained in the military, police, judiciary, and foreign service, while no single Copt is allowed in the state security or intelligence services. Even his history is not immune to discrimination, with Coptic history and the contributions of Copts to Egypt through the centuries excluded from the country's textbooks.
But the state's discrimination, the Islamists' incitement and violent attacks, and the state's failure to protect them, along with its practice of forcing them into reconciliation sessions after every attack instead of applying the law and punishing the aggressor, are not what make the lives of Copts unbearable. Rather, it's the bigotry they encounter from many of their fellow citizens. Copts necessarily know much about Islam through the education system, media, and their neighbors. The same cannot be said of most Egyptian Muslims and their knowledge of the Copts. The exclusion of Copts and their identity from the public square has made them alien creatures onto which wild fantasies are projected.
In a column last March, a Coptic journalist recounted being asked by a coworker where her future husband would spend their wedding night, given that a Christian woman is required to sleep with a priest on her wedding night, according to what she knew of the Copts. The question apparently had its roots in Mel Gibson's film Braveheart, which depicts English lords having the right of the first night. The column unleashed a wave of confessions—comments posted beneath the column and on social media—by Muslim readers admitting to this and other misconceptions they held about their fellow citizens: Coptic priests wear black because they are saddened that Islam rules Egypt. On New Year's Eve, churches turn out their lights so that men and women can kiss. The late Pope Shenouda, the leader of the Copt Church from 1971 to 2012, conceived of a plan to reconquer Egypt for Christianity by arranging for Coptic doctors to perform abortions on Muslim women. These are not merely bigoted beliefs held by some, but pathologies with profound ramifications. No Copt has been allowed to become an OBGYN professor in any of Egypt's universities. As Michael Wahid Hanna warned in a recent column, "a society that views and treats a segment of its population as less than fully equal is also [a] society that produces violence and terrorism against it."
*****
What does the future hold for Egypt's Copts? Could a community that has endured for 2,000 years actually become extinct? Throughout the Middle East, the answer seems to be yes. Geography, long the ally of ethnic and religious minorities in the region, offers little protection in the face of modern weapons and totalitarian organizations. The Islamic State's reign of horrors has not only sought to annihilate these communities, but the very physical evidence of their historical presence.
But if modernity has been unkind to these minorities, it has also offered them an alternative: emigration. More than a million Copts now live in the West, where their ancient church is flourishing. Today, there are today over 600 Coptic churches around the world. In 1971, there were two Coptic churches in the United States; today, there are 235. The Coptic Church is a growing phenomenon in Sub-Saharan Africa, where its African roots and lack of colonial baggage has allowed it to attract over half a million Africans.
Decline and survival, decay and endurance, have been the twin faces of Coptic Christianity under the rule of Islam. Today these two go hand in hand, separated only by geography. Despite the persecution millions of Copts face, there is no place in the West for eight million more. But the better educated, the ones who speak English and possess the skills to succeed beyond Egypt, will leave. Their poorer brethren left behind will stay. Egypt's Copts will continue to decline. But in the lands of emigration they are writing a new chapter of revival.
===============================================================
"Long overdue statement and a very welcome one. It is abhorrent in the 21st century that any human being should be seen as an untouchable." -Alton
http://www.firstpost.com/india/dalit-christians-face-discrimination-and-untouchability-admits-indian-catholic-church-3157454.html
 http://indianexpress.com/article/india/church-says-dalit-christians-face-untouchability-discrimination-4427658/
See
https://davidalton.net/2014/02/17/make-caste-history-international-conference-on-dalits-and-caste-discrimination-london-february-2014/
==========================================================================
Standing up for faith and freedom – On 'Red Wednesday' religious buildings were flood-lit in red
Full details and pictures see:
https://davidalton.net/2016/11/25/redwednesday-23rd-november-2016-circulate-details-to-others-so-that-red-wednesday-becomes-a-day-when-people-stand-together-for-the-persecuted-and-forgotten-silence-in-the-face-of-evil/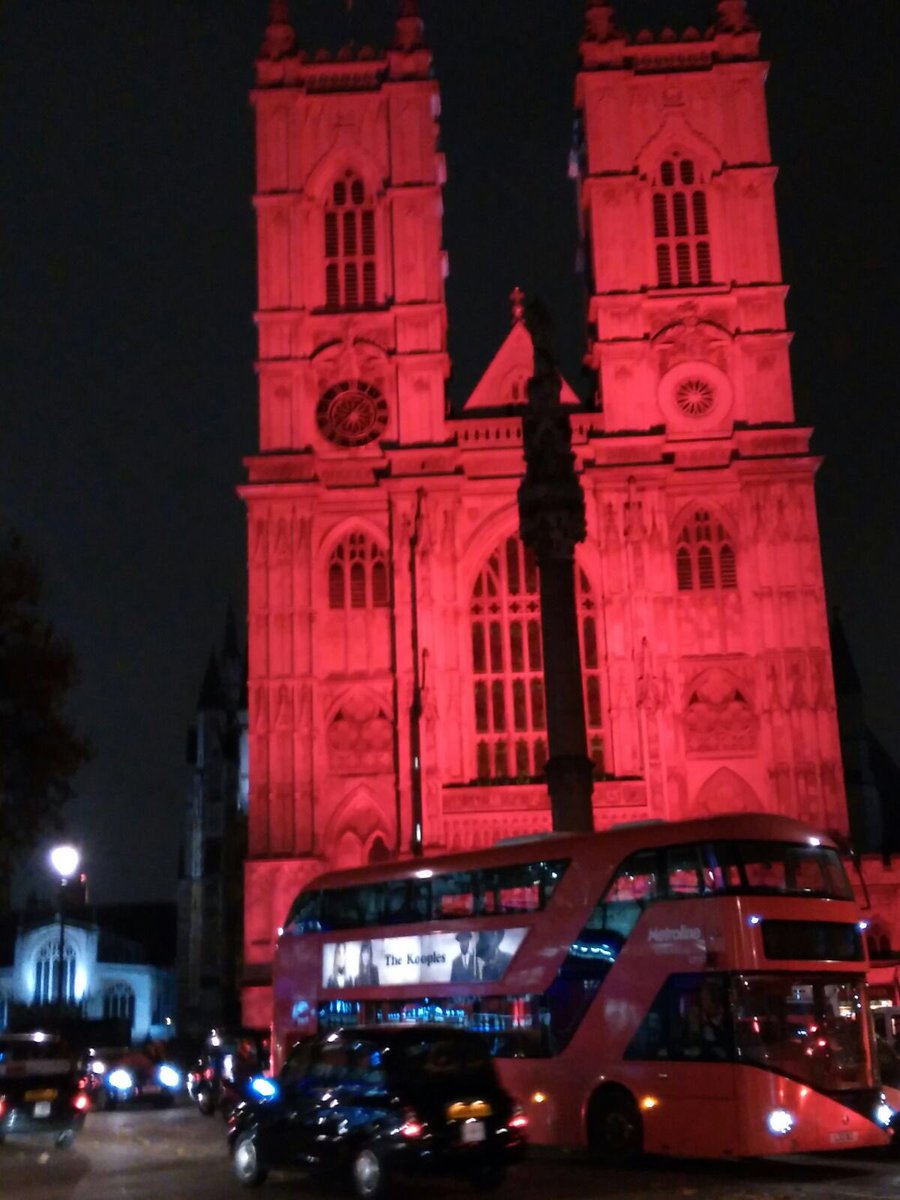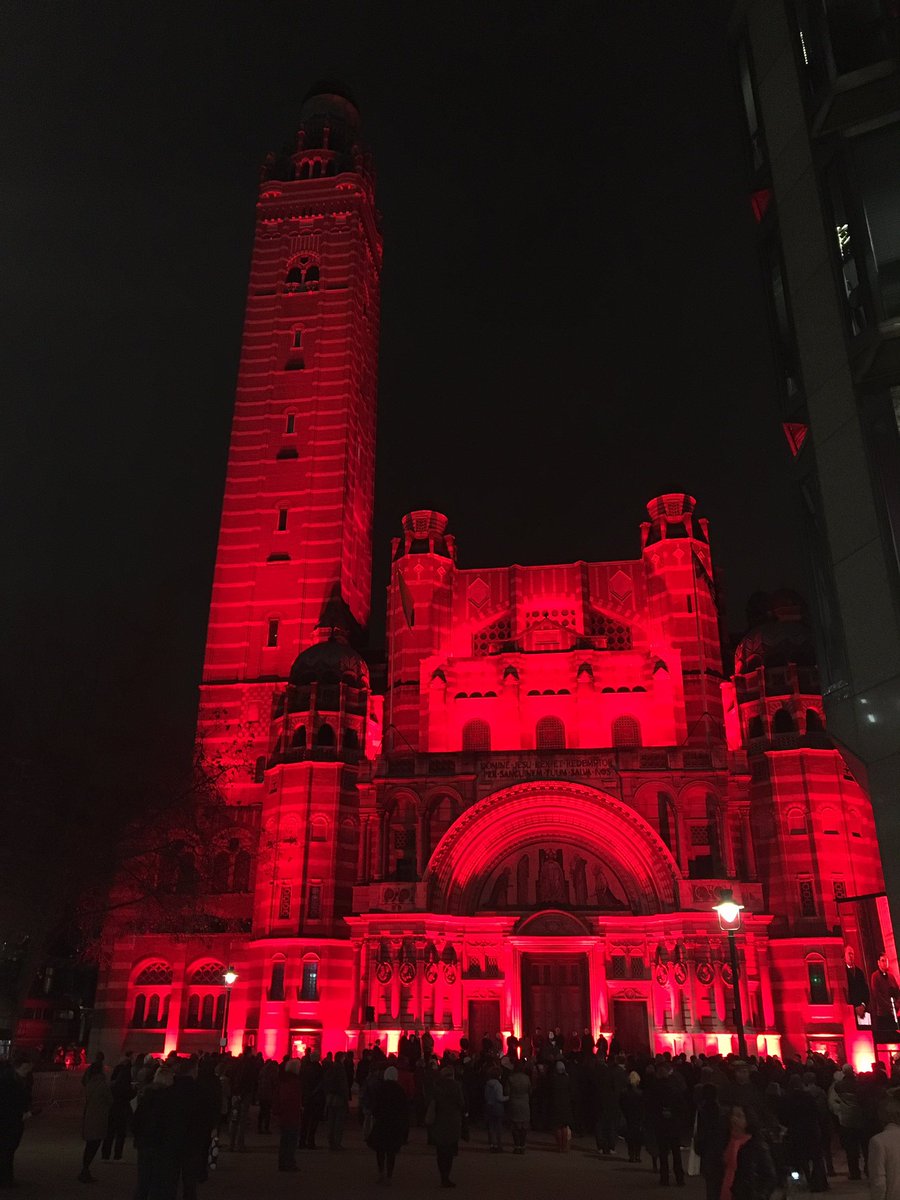 Following Red Wednesday: Religious Freedom in The World Report Launched at Westminster – November 24th 2016  
executive-summary-2016-embargoed-digital
Also see:
http://www.thetablet.co.uk/news/6420/0/international-criminal-court-must-hold-islamic-state-extremists-to-account-for-barbaric-genocide-against-christians-says-catholic-peer-
http://www.jesuit.org.uk/stonyhursts-red-witness-worlds-persecuted
Birmingham University:
http://www.birmingham.ac.uk/news/latest/2016/11/Old-Joe-turns-red-for-global-victims-of-faith-persecution.aspx
 Red Wednesday – Wednesday November 23rd was  a chance to focus on the dramatic increase in religious persecution worldwide which has occurred in the past six years. 5.3 billion people (76 per cent of the world's population) live in countries with a high or very high level of restrictions on religion. From Bangladesh, where atheists are murdered with impunity to Saudi Arabia where churches are banned and converts are criminalised, to Burma, where Muslim Rohinga are denied citizenship, to Iran where Bahais are executed, to China, where bishops are imprisoned and churches demolished, to countries like Syria, Iraq, Nigeria, Pakistan, Sudan and North Korea, where believers are subjected to genocide, crimes against humanity, persecution or discrimination, lives are literally soaked in blood. Red Wednesday is a chance to show solidarity and to demonstrate that their suffering is not forgotten; a chance for people of all faiths and none to shine a light on global suffering.
Iconic buildings like the Houses of Parliament,  Westminster Abbey and Westminster Cathedral were  bathed in red light along with an Orthodox cathedral, a London synagogue, a Methodist church in Greater Manchester, and the world's oldest Jesuit school, in Lancashire. Many people wore something red, others lit up their Facebook sites in red, others found their own way to identify with the one in five who suffer somewhere in the world for their faith.
==========================================================================
Jieun Baek, (a Belfer Center Fellow at Harvard Kennedy School and an expert on information flows into North Korea) gave a wonderful presentation (Wednesday evening) to the All Party Parliamentary group on North Korea about her new book, 'North Korea's Hidden Revolution: How the Information Underground is Transforming a Closed Society'. David Alton said that the best antidote to totalitarianism was the spread of ideas and knowledge of the alternatives which is why breaking North Korea's information blockade is so important.
Fiona Bruce MP and David Alton, Joint Chairs of the All Party Group on North Korea with Jieun Baek
Lord Alton will chair a meeting on  November 8th, 17:00: College Student's Alliance for North Korean Human Rights (travelling from South Korea) will talk about discrimination and human rights violations in North Korea, how people in Pyongyang receive external information, and how the group engages young people through their work.
Geoffrey Clifton-Brown MP will chair a meeting on  November 17th, 17:00: Jake Smith (a film director) will provide us with the premiere screening of his film, While They Watched (a 54 minute film that harnesses the power of hindsight to look back at the collapse of the North Korean regime).
Details from James Burt jamesburtappg@gmail.com
Website: www.appgnk.org
Twitter: @APPGNorthKorea
Facebook: facebook.com/appg.nk
Visit the All Party Group on North Korea Web Site for Details of forthcoming events:
and visit:
https://davidalton.net/2016/02/27/parliamentary-debate-on-the-security-and-human-rights-challenges-on-the-korean-peninsula-following-north-koreas-recent-nuclear-test/
===========================================================================
Amazing. But 'logical'. Euthanasia and the law of unintended consequences….
http://m.washingtontimes.com/news/2016/oct/20/assisted-suicide-law-prompts-insurance-company-den/
———————————————————————
Forthcoming Meetings On North Korea
 

Fiona Bruce MP will chair a meeting on November 2nd at 17:00 in Committee Room 20, the Houses of Parliament: Jieun Baek, a Ph.D. candidate in Public Policy at the University of Oxford, will address the All-Party Parliamentary Group on North Korea on how North Korea's information underground — the network of citizens who take extraordinary risks by circulating illicit content such as foreign films, television shows, soap operas, books, and encyclopedias — have fostered an awareness of life outside North Korea and affected the social and political consciousness of North Koreans.

Lord Alton of Liverpool will chair a meeting on November 8th at 17:00 in Committee Room 21, the Houses of Parliament — This event will contain two presentations:
First, College Student's Alliance for North Korean Human Rights (also known as YoungNK — a South Korean-based not-for-profit organisation which seeks to engage young people on North Korean human rights), in partnership with the European Alliance for Human Rights in North Korea, will speak about their programmes that creatively engage South Koreans on North Korean human rights.
Second, Seung Hoon Chae, a Ph.D. candidate in Politics at Nuffield College, University of Oxford, will speak on the causes behind the activism of North Korean refugees, especially those based in the UK. Seung Hoon will present a case study of North Korean refugees in the UK and suggest that the voices of North Korean refugees are determined more by who a person is today than who that person was at the point of exiting North Korea.

Geoffrey Clifton-Brown will chair a meeting on  November 17th at 17:00 in Committee Room 17, the Houses of Parliament: A screening of the film 'While They Watched', a retrospectively-styled documentary that looks back at the crimes against humanity perpetrated by the Government of North Korea. Reflecting on a famous assertion concerning the Nazi regime of 'Never Again', the film will draw on interviews with social scientists, North Korean exiles, NGOs and governmental bodies to ask the question: How have the atrocities of North Korea been allowed to happen?

Details from James Burt

jamesburtappg@gmail.com

Website:

www.appgnk.org

Twitter: @APPGNorthKoreaFacebook:

 facebook.com/appg.nk

Visit the All Party Group on North Korea Web Site for Details of forthcoming events:

http://appgnk.org/gallery/

and visit:

https://davidalton.net/2016/02/27/parliamentary-debate-on-the-security-and-human-rights-challenges-on-the-korean-peninsula-following-north-koreas-recent-nuclear-test/
======================================================================
Sudan Questions And  Answers – October 2016Written QuestionsLord Alton of Liverpool to ask Her Majesty's Government what assessment they have made of the role of Iran and North Korea in the building of factories for the production of munitions and weapons in Sudan.   HL2612Lord Alton of Liverpool to ask Her Majesty's Government what estimate they have made of the percentage of the gross domestic product of Sudan which is used on (1) its army and security sector; and (2) developing basic infrastructure.   HL2613Lord Alton of Liverpool to ask Her Majesty's Government what is their estimate of the percentage of the population of Sudan living below the poverty line; how many persons are estimated to be living as refugees or displaced people in Sudan; and what has been the total UK aid funding for Sudan since the State's creation.   HL2614Lord Alton of Liverpool to ask Her Majesty's Government what percentage of the UK aid budget for Sudan is used to promote freedom of religion or belief; and what assessment they have made of the penalties imposed by Sudanese courts if a man or woman exercises their right to change their beliefs.
HL2615Lord Alton of Liverpool to ask Her Majesty's Government what steps they are taking to support the international Criminal Court and its work in Sudan.   HL2616Lord Alton of Liverpool to ask Her Majesty's Government whether it is their policy to repatriate non-Arab Darfuri asylum seekers from the UK to Khartoum; and what account is taken when making such decisions, of the needs of those who believe that their human rights, especially the right to freedom of religion or belief, will be violated.   HL2617Question for Short Debate†Lord Alton of Liverpool to ask Her Majesty's Government what progress has been made in securing peace, progress, human rights and good governance in Sudan. (25 October)Baroness Anelay of St Johns, the Foreign and Commonwealth Office, has provided the following answer to your written parliamentary question (HL2339):Question:
To ask Her Majesty's Government what role armed militias play in enforcing Sudan's commitments under the Khartoum Process; whether they are being used to enforce border controls and to capture migrants; and what action the regime took, under its commitments in the Doha Document for Peace, 2012, to disarm militias. (HL2339)Tabled on: 17 October 2016Answer:
Baroness Anelay of St Johns:We are concerned by the reported use of the Rapid Support Forces (RSF) to tackle migration in Sudan and have raised these concerns with the government of Sudan, most recently during the visit of the UK Special Representative to Sudan and South Sudan in September. We have also made clear that our cooperation on migration will necessarily be guided by our human rights principles. The EU has also raised the role of the RSF with the government of Sudan and has made absolutely clear that no funding aligned with the Khartoum Process will be provided to them.The government of Sudan has undertaken some of its disarmament commitments under the Doha Document for Peace in Darfur (DDPD), but together with our international partners we continue to urge them to do more. The UK is a member of the DDPD's Implementation Follow-Up Commission (IFC), which we use to press for progress on disarmament and other areas of the DDPD's implementation. The most recent meeting of the IFC was in May 2016.Date and time of answer: 26 Oct 2016 at 16:01.Baroness Anelay of St Johns, the Foreign and Commonwealth Office, has provided the following answer to your written parliamentary question (HL2338):Question:
To ask Her Majesty's Government what procedures have been put in place to ensure that EU funds committed to the Khartoum Process are not embezzled by corrupt officials; and whether they have investigated whether there has been collusion between Sudanese security officials and human traffickers. (HL2338)Tabled on: 17 October 2016Answer:
Baroness Anelay of St Johns:All EU funds committed to the Khartoum Process are managed by Member States' Development Agencies or International Organisations. No funding will be channelled through the beneficiary countries' government structures.We are deeply concerned by the reports of collusion between Sudanese security officials and human traffickers, and have raised this issue directly with the government of Sudan as part of our wider engagement on migration. The UK is supporting the Sudanese judiciary to implement new anti-trafficking legislation by helping them improve their understanding of both this and the UN Trafficking in Persons Protocol.Date and time of answer: 26 Oct 2016 at 16:00.Baroness Anelay of St Johns, the Foreign and Commonwealth Office, has provided the following answer to your written parliamentary question (HL2336):Question:
To ask Her Majesty's Government what assessment they have made of reports that ammunition used by Boko Haram in Nigeria is manufactured in Sudan. (HL2336)Tabled on: 17 October 2016Answer:
Baroness Anelay of St Johns:We are not aware of any reports that Sudanese-manufactured ammunition has been used by Boko Haram. We fully support the EU arms embargo on Sudan as well as the UN arms embargo on Darfur.Date and time of answer: 26 Oct 2016 at 15:53.Baroness Anelay of St Johns, the Foreign and Commonwealth Office, has provided the following answer to your written parliamentary question (HL2337):Question:
To ask Her Majesty's Government how they intend to evaluate the use of €46 million earmarked for the Khartoum Process; what benchmarks and agreed criteria have been developed to guide the Process; and what procedures have been put in place to monitor, audit, and review the efficacy of the Process. (HL2337)Tabled on: 17 October 2016Answer:
Baroness Anelay of St Johns:The Khartoum Process does not have a defined single fund, but draws from several different sources of EU funding; including the Better Migration Management Fund and the EU Emergency Trust Fund for Africa.The UK, as the current Chair of the Khartoum Process, works closely with the Secretariat to maintain a map of current and proposed projects, and ensure effective coordination and monitoring. The European Commission has responsibility for assessing implementation against the Valetta benchmarks and outcomes, and conducting the full audit and review of the EU funding programmes.Date and time of answer: 26 Oct 2016 at 15:53.Baroness Anelay of St Johns, the Foreign and Commonwealth Office, has provided the following answer to your written parliamentary question (HL2335):Question:
To ask Her Majesty's Government when the Foreign and Commonwealth Office Sudan Unit and the British Ambassador to the Republic of Sudan last engaged with opposition groups in Sudan, in particular those members of the Sudan Call alliance; and, following the signing of the Sudan Roadmap Agreement, whether a delegation from the Sudan Call alliance will be invited to London in order to deepen political engagement with that group. (HL2335)Tabled on: 17 October 2016
Answer:
Baroness Anelay of St Johns:
Both the UK Special Representative to Sudan and South Sudan and Her Majesty's Ambassador to Sudan engage with opposition groups regularly, most recently at a joint meeting with the Sudan Call alliance of opposition groups in Khartoum in September. The UK Special Representative also met with representatives of the National Umma Party, including Sadiq El Mahdi, in Addis Ababa on 23 September. We will continue to develop our relations with these groups both in Sudan and elsewhere.
Date and time of answer: 26 Oct 2016 at 15:52.
Friday October 21st Plight of Orphaned Children Raised Again in Parliament.

Lord Alton of Liverpool (CB) My Lords, as one of the signatories to the Dubs amendment, I signed it because it captured the spirit of Sir Nicholas Winton who, through the kindertransport, rescued 669 children from the Nazis. He had to prioritise the most vulnerable and the Government, while ruling out what is unethical, are right to do so too. Beyond Dublin, will the Government—as the Minister was asked by the noble Lord, Lord Paddick—specifically prioritise the youngest and, indeed, orphaned children such as the brother and sister whose case I highlighted in your Lordships' House a few days ago, who were sleeping on the forecourt of a derelict petrol station? They are aged 13 and 12 and were orphaned in Aleppo. Will the Minister also say what progress has been made on galvanising and co-ordinating the international community in assisting the 88,000 displaced young people now in Europe without parents and in establishing the fate of the 10,000 children who Europol has said have gone missing, and who must inevitably be at great risk of trafficking and exploitation? Lord Young of Cookham As regards the first half of the noble Lord's question, I can confirm that exactly those children who he has identified will be our priority when we move on to helping those who qualify to come here under the Dubs amendment. We want to help those in the greatest need so I can give him that assurance. As regards the broader issues, we are liaising with non-government organisations and the Greek and Italian authorities in order to identify those children in those countries who may qualify to come to the UK, so that we can play our full role in bringing support to people living in desperately difficult circumstances.
———————————————————————
The Shinkwin Bill on equality, discrimination, disability and abortion law has been given a Second ReadingLord (Kevin) Shinkwin and a supporter of his Bill at Westminster.To watch the debate go to:http://www.parliamentlive.tv/Event/Index/3c04ea69-45e3-440e-93a6-07976ac9e1bdAlso, to see this speech(below) on You Tube:
https://youtu.be/At1ZHafjFpg
Text at:https://davidalton.net/2016/10/22/the-shinkwin-bill-on-equality-discrimination-disability-and-abortion-law-has-been-given-a-second-reading/
———————————————————————
Murder in Aleppo: October 14th 2016http://www.asianews.it/news-en/Vicar-of-Aleppo-says-rebel-rockets-against-Christian-quarter-hit-school%2C-killing-four-children-38851.html
——————————————————————
Parliamentary Question on the Sale of Arms to Saudi Arabia and the deaths of civilians in Yemen.13 October 2016Question11.35 amAsked by

To ask Her Majesty's Government whether, in the light of the killing of 140 people following a Saudi air strike on a funeral in Yemen, they are reassessing the licensing of United Kingdom weapons sales to Saudi Arabia since the conflict in Yemen began.
The Minister of State, Foreign and Commonwealth Office and Department for International Development (Baroness Anelay of St Johns) (Con)
My Lords, the UK Government are deeply concerned by the conflict in Yemen, including recent events in Sanaa. As part of the careful risk assessment for the licensing of arms exports to Saudi Arabia, we keep the situation under careful and continued review. All export licence applications are assessed on a case-by-case basis against the consolidated EU and national arms and export licensing criteria, taking account of all relevant factors at the time of the application.
My Lords, I am grateful to the Minister for that reply. Following the deaths of the 140 people attending a funeral last week and the 4,000 civilians who have died in the Yemen and fearful of being indicted for complicity in war crimes, our allies in the United States have ordered a full review of their arms sales policies to Saudi Arabia. Given that the United Kingdom has licensed £3.3 billion of weapons sales to the Saudis since the conflict in the Yemen began, will the Minister explain to us why we are not also having a comprehensive review?
My Lords, as I sought to outline, although I did not go into detail in the first response, we look at these matters thoroughly every single time, so we have consolidated criteria by which we operate every single application. That applies to all export applications, not only to those where it would be at first sight obvious that any material might be involved in conflict. I can add for the noble Lord that my honourable friend Tobias Ellwood, the Minister for the Middle East, has travelled overnight to Saudi Arabia to have meetings with Yemeni and Saudi leaders, including Yemeni President Hadi, as the UK along with others have expressed our concerns over the continuing conflict. Discussions will focus on the air strike on the funeral hall in Sanaa on Saturday and on the attempts to revive the political process.

———————————————————————-
Suicide and Mental Health Issues Among Teenagers and Young People
Lord Alton of Liverpool (CB) October 11th 2016
My Lords, will the noble Lord confirm that last year we saw the highest level of teenage suicides in 17 years? Welcome though the review of the 2012 strategy is, will the noble Lord say that, as well as looking at issues such as family breakdown, he will look at issues such as cyberbullying? Did he see the case only last week of an 11 year-old boy who committed suicide? His mother said that he had been subjected to cruel and overwhelming social-media and cyber bullying. Will the review examine these links with breakdowns in mental health and teenage suicide, and the very poor state of mental health provision inside the National Health Service for young people?
My Lords, on the noble Lord's last point, the very poor state of mental health provision in the NHS has been with us since 1948, if not earlier. We are trying to address this problem but there is a huge way to go. I acknowledge absolutely the difficulties to which the noble Lord, Lord Hunt, also alluded. Professor Appleby, in his report which came out in May of this year, cites cyberbullying as one of a number of factors. They tend to be multifactorial. When someone takes their own life it is normally the end result of often years of misery and a whole range of things. It could have to do with sexuality, bullying, family breakdown or bereavement. This is not an easy situation to solve. Last year, 145 people under the age of 20 took their own lives. This is a tragedy for them and, of course, for their families as well.
---
Becky Tinsley on the use of chemical weapons in Darfur
  http://www.huffingtonpost.co.uk/../../aicha-elbasri-phd/syria-darfur_b_12437658.html
————————————————————————-
Organ Harvesting – debate in the House of Commons
https://hansard.parliament.uk/commons/2016-10-11/debates/415E2EC0-F4D8-4E94-AD76-D980010ACD69/ForcedOrganRemovalChina
————————————————————————–
---
Article by Grazie Christie
http://www.usnews.com/opinion/articles/2016-10-07/stop-the-islamic-states-genocide-of-christians-in-the-middle-east
The List of Victims Is Long Enough
I did not want to go to Yad Vashem, the Holocaust museum in Jerusalem, during our pilgrimage in Israel last week. It seems enough to know (without the accompanying tragic images) that European Jews of the last century endured an amount of suffering that boggles the mind.
Although violence and misery were everywhere during the dark years of World War II, the museum focuses on what has rightly been called the "crime of crimes," or genocide. A U.N. convention defines it as an attempt to destroy a group through extermination, torture and forced deportation. At Yad Vashem you get a sickening understanding of the process and its vicious, systematic ruthlessness. European Jewry was coldly, efficiently and mercilessly reduced in a few short years from 9.5 to 3.5 million – not only an incalculable loss of God's children, but of a whole beautiful and rich culture and community. During that hour in the museum, each person lost seems to clutch at your heart.
Later that week, far to the north of Jerusalem, we saw something else which clutched at our hearts. From the top of a ruined and bullet-pocked building on the Golan Heights we saw an eerily deserted Syrian town – dusty, dry and rubbled, with a church rising from its center. And we could hear the sound of constant bombing like low rumbles of distant thunder. Hazy puffs of black smoke on the horizon accompanied the sound of destruction and death.
Pictured: the view of from the Golan heights of the abandoned Syrian city of Quneitra
Click here for details of a meeting on Article 18 – Freedom of Religion or Belief – that was held in Nelson, Lancashire, on Sunday October 9th .
Also see this new Jubilee Campaign report on the plight of Pakistani Christians:
Also,Coming up….
At a time of deepening crisis in SYRIA and PAKISTAN, AID TO THE CHURCH IN NEED is holding a briefing with eye-witness testimonies from two of their project partners.
 Date: Monday, 17th October
Time: 3pm
Venue: House of Lords Committee Room G
 PAKISTAN: ARCHBISHOP SEBASTIAN SHAW of Lahore.
Head of the largest Catholic diocese in Pakistan, he led the
Church's response to the Easter Day 2016 Lahore Massacre
and other atrocities affecting Christians and other minorities.
SYRIA: SISTER ANNIE DEMERJIAN of Aleppo.
Providing emergency help in areas worst-affected
by violence and acute poverty, Sister Annie leads
a team of volunteers who go house-to-house, providing
food, shelter and medicine at great risk to their safety.
Aid to the Church in Need is providing emergency and pastoral help for those suffering persecution both in Syria, Pakistan and 135 other countries around the world.
Interest in the event is expected to be high. To secure your place, please notify us by contacting Johnny Dowling on 0208 661 5154 or john.dowling@acnuk.org
 Further details about the speakers and the event are available on request.
---
October 8th 2016 Letter to the Times about Chemical Weapons Attacks in Sudan
…………………………………………………………………………………………………………………..
The We're All Equal campaign website has been launched. See:
The campaign is run by people with disabilities, their families and supporters. The campaign spokesperson is Dr Elizabeth Corcoran from the UK Down's Syndrome Research Foundation.
The purpose of the campaign is to build support from the disability community and wider society for Lord Shinkwin's Abortion (Disability Equality) Bill which is due a second reading in three weeks time, on October 21st. Full details on the campaign and the Bill are available on the website.
With Sally Phillips' documentary screening on Wednesday and the momentum around disability abortion related issues from the work of the Don't Screen Us Out campaign and wider over the last 8 months, there is unprecedented concern around the issue of disability abortion and the need for progressive reform in this area nationally.
1/ Visit www.allequal.org.uk and use the 'email your MP' feature to send a quick email to your MP asking them to write to the Prime Minister to make the necessary time available for Lord Shinkwin's Bill to be voted on in the House of Commons.
2/ If you have a disability, a family member with a disability or a general interest in the campaign, visit the website Get Involved section – http://allequal.org.uk/#getinvolved – where you will be able to sign-up to get involved with helping run the campaign, be a media spokesperson or feature in campaign videos.
3/ Share the campaign with friends and family via social media, email etc. For social media purposes, the hashtag for the campaign is #allequal.
Facebook: https://www.facebook.com/allequaluk/
Twitter: https://twitter.com/allequaluk
Instagram: https://www.instagram.com/allequaluk/
October 11th Event:
Don't Screen Us Out are holding an event at Parliament tomorrow evening starting at 5:30pm.
The evening will begin with people with Down's syndrome delivering a letter to Jeremy Hunt at the Department of Health signed by over 650 people with Down's syndrome and their families (http://dontscreenusout.org/open-letter/).
 They will then be moving to their main event in Portcullis House where there will be speeches and a panel discussion, with an opportunity for questions from the floor. The evening will end with a mix and mingle session, where participants will be able to raise your concerns with MPs.
 The event is being run to continue the momentum that has been created by Sally Phillips' BBC documentary and the media exposure that has gained over the last week.
 Please do come along to the event if you are free tomorrow evening. 
 Eventbrite event listing: https://www.eventbrite.co.uk/e/parliament-event-a-world-without-downs-syndrome-tickets-28426305846
Facebook event listing: https://www.facebook.com/events/138719656589870/
---
————————————————————————–
October 2016: Warsaw Lecture: Article 18 – An Article of Faith
warsaw-lecture – to view powerpoint presentation
warsaw-lecture – to read the text
————————————————————————–
July- September: Parliamentary replies, including replies on harvesting of organs, the murder of Bangladeshi bloggers, attacks on Dalits, North Korea's ballistic missile tests, Genocide in Syria and Sudan and persecution in Saudi Arabia and Pakistan. Click here:
————————————————————————–
https://www.youtube.com/watch?v=7h_QzfjsaV0&feature=youtu.be
The ICNK secretariat has produced the part 2 of the COI report motion graphics and wants to share the links with you.
Around the end of last year ICNK released a motion graphic about the violation of freedoms of expression and thought described by the UN Commission of Inquiry into North Korea: https://youtu.be/RZ5ejcLnoTk
The second one has now been released. It is about violation of freedom of religion.
Th ICNK project is to spread the COI report more widely to raise awareness on the situation of North Korean human rights all over the world. The next motion graphic will be on"discrimination,"
Violation of the freedom of religion
* The link to ICNK account on Youtube:
https://www.youtube.com/channel/UCZq5PdlqMVlOzKE5SzfKO3w/videos
Further details from Eun Kyoung Kwon, Director, Open North Korea, Secretariat, ICNK
Phone: 82-70-8769-5725  |  Mobile 82-10-4508-8815
————————————————————————–
A campaign has been launched on the Isle of Man (CALM – Campaign for Abortion Law Modernisation ) which is currently pushing for a law similar to the 1967 Abortion Act to replace their 1995 Termination of Pregnancy Act.
While the current 1995 Termination of Pregnancy Act does allow for terminations, it includes a number of safeguards that are not included in the British 1967 Act (see more here – http://hearcampaign.im/).
So what happens in the future on the Isle of Man is important in terms of saving unborn children and women from abortion.
A counter campaign – the HEAR (Humanity & Equality in Abortion Reform) campaign has been put forward on the island.
The campaign will be launched on 1 September with the launch event featuring  spokesperson for the HEAR campaign, Hannah Grove, Peter D Williams from Right to Life and Lord Alton of Liverpool
Website: http://www.hearcampaign.im
Facebook: https://www.facebook.com/heariom/
Twitter: https://twitter.com/hear_iom
An Article of faith – the question of Freedom of Religion and Belief
http://ctscatholiccompass.org/an-article-of-faith/
http://christiantimes.com/article/caste-discrimination-in-catholic-church-exposed-as-church-remains-silent-over-kidnapping-of-low-caste-bishop/59503.htm
Caste discrimination in India Catholic Church as Church remains silent over kidnapping of low-caste Dalit bishop
Chiqui Guyjoco22 JULY, 2016
A group of Catholics charged the official Catholic Church in India for harbouring caste discrimination as it remained silent over the kidnapping of its low-caste bishop.
According to UCA News, the South India Dalit Catholic Association released a statement last Saturday attacking the official Catholic Church in the country for keeping silent over the case of a Dalit or low-caste Bishop of Cudappa, Prasad Gallela.
Officials arrested 14 individuals, including three of the diocese' upper caste priests for thekidnapping and assault of the 54-year-old bishop and his driver Vijay Kumar in April after the bishop denied them personal appointments. The attackers demanded a £50,000 ransom and took away the bishop's ATM cards, silver chain and iPhone. They released the two captives the next day after Bishop Gallela agreed to pay them £20,000.
An estimated 1,500 Catholics, including 10 priests and eight religious sisters, staged a rally in Kadapa on May 16 to protest against the Indian Catholic Church's deafening silence on the case that only reflected an existing caste prejudice even within the Church itself.
The Jesuit Father A.X.J. Bosco, also the adviser to the rally organizers "Citizens Forum for Justice," wrote an open letter addressed to Cardinal Baselios Cleemis, president of India's Catholic Bishops' Conference, to criticize and question the Church's hushed response.
"The sad and criminal event has been published in the media," wrote Fr. Bosco, as reported byCrux "[but] no significant response [from Church leadership] condemning the culprit priests or supporting Gallela has been in the national media."
Fr. Bosco then questioned the Church for their credibility.
"Is the Church leadership afraid of their caste communities; or do they not care about the Dalits even if they happen to be bishops?" he asked.
He also warned that the Church leadership's chosen response would not be left unnoticed by the Dalit Catholics.
"We know that there is caste discrimination in the Church, and it is a great challenge to the Christian Community in India," he said. "The question to ask is — If Jesus were here, what would he have done?"
————————————————————————–
Report for ….
https://www.gisreportsonline.com/essay-royal-families-and-monarchies-in-the-21st-century,politics,1922,report.html
Royal families and monarchies in the 21 Century
Lord Alton
Last Christmas, I heard a satirical parody of the Christmas carol, "We Three Kings of Orient Are:" it lampooned the "three Kims" of North Korea who have become a Marxist-Leninist dynasty imposing a reign of cruelty and barbarism on their country. By contrast, the world over, authentic monarchies – based on constitutional principles, committed to upholding the rule of law, and providing a sense of nationhood, cohesion and continuity – continue to thrive.
In Europe alone, there are 12 monarchies – ranging from the principalities of Liechtenstein and Monaco to Denmark and Spain. Britain, meanwhile has been marking the 90th birthday celebrations of Queen Elizabeth II, with no sign that the nation would willingly replace its monarchy with a republic.
Notwithstanding the inevitable individual failings and foibles of particular members of royal clans, these families retain a place of affection and respect in the popular imagination. Precisely because they are not involved in the day-to-day tackiness of politics, they are able to transcend partisan and narrow causes. It is a great error to see them as story-book relics of bygone days with no part to play in 21-st century societies.
Juan Carlos I
The Spanish monarchy is a good example of how a royal family – with all its imperfections – can be a source of social cohesion. When, following fascist dictator Francisco Franco's death in 1975, Juan Carlos became king, there is no doubt that his authority and his strong relationship within the Spanish armed forces saved the country from a military coup and preserved the country's parliamentary democracy. In 2014, after forty years on the throne – and having become ensnared in some incidents which had sapped his authority – the king understood that the future of the institution was best ensured by peacefully abdicating in favour of the next generation.
For constitutional monarchy to survive, it needs to always have an eye to the future and not be obsessed with its past. It has to have the ability to adapt and always be a force for national cohesion and unity. King Juan Carlos I rightly points out that a monarchy "can and must be effective as a political system if it is able to maintain a just and true balance of powers, and if it is rooted in the real life of the (…)  people".
His son, Felipe VI – a Georgetown graduate and former Olympic sailor – seems to have internalized that lesson. One of Felipe's great challenges will be to remain a source of national unity in a country riven by separatist movements – most notably the Basques and the Catalans.
King Philippe
This is a challenge which he shares with Philippe, who ascended the Belgian throne in 2013, following the abdication of his father. The young king is also known as "Filip", in Dutch, perhaps symbolising the two countries in one which is Belgium. That monarchs have beliefs and consciences, and are not merely symbolic, and cannot stay entirely above the fray – was illustrated by the decision of Philippe's uncle, Baudouin (the fifth king of the Belgians) who, in 1990, refused to sign into law a bill liberalizing rules on abortion. "Does freedom of conscience apply to everyone except the King?" he famously asked in a letter to parliament. The cabinet cooperatively allowed him to "abdicate" for 24 hours, thus bypassing the need for his royal assent.
The Windsors
A rather less principled abdication was that of Britain's Edward VIII who, in 1936, precipitated a constitutional crisis by his insistence to marry an American socialite, Wallis Simpson and by his dalliance with Hitler's Germany. Yet, the British monarchy survived all of this and George VI, and his wife, Elizabeth, not only provided heroic stability and encouragement to wartime Britain but, through their daughter, Elizabeth, gave the nation a head of state who has been a devoted public servant beyond comparison.
In the past month alone the Queen has overseen the appointment of her 13th Prime Minister, Mrs. Teresa May, while watching her great grandson, Prince George, celebrate his second birthday – already winning the affection that guarantees the future of Britain's monarchy.
Hans Adam II
Liechtenstein, with a landmass of 62 miles, may be Lilliputian in size but there is nothing diminutive about its economy. When adjusted by purchasing power parity, it it has the third highest gross domestic product and, at 1.5 percent, one of the lowest unemployment rates in the world. Liechtenstein's 37,000 citizens enjoy one of the highest standards of living on the globe.
Prince Hans Adam II has been the reigning head of state since 1989, with many day-to-day powers now vested in his son Alois, hereditary prince of Liechtenstein. The principality's princes trace their antecedents to the Holy Roman Empire. Over the intervening centuries they have adroitly avoided the dangers of asphyxiation and assimilation posed by a variety of powerful neighbours. In the 21 century, this has kept Liechtenstein out of the European Union but in European Economic Area, in European Free Trade Association and in a mutually beneficial customs and monetary union with the Swiss.
The ruling family's erudition, wise stewardship of their wealth (estimated at $5 billion) and keen eye to the future have allowed for incremental development of democratic and judicial institutions. Liechtenstein has an elected parliament, the Landtag, but also a system of direct democracy through referenda: popular votes can be initiated by citizens, parliament, or by the prince.
In 2003, Hans Adam II prompted changes to the 1921 Constitution, which were endorsed in a referendum; in 2012, in another vote, a substantial majority the electorate rejected proposals the remove the prince's right of veto.
The prince has used his family's considerable popularity and the powers vested in him to protect the independence of the judiciary – the State Court and the lower courts which sit in the capital, Vaduz, and to guard against short-sighted populist decisions. With its determination to uphold the rule of law and its exemplary standing guard against interference in the courts by political interests in parliament, the princely house of Liechtenstein could teach some Brobdingnagian-sized states' leaders a thing or two.
Kings of Orient
Unity and cohesion are the words which best sum up the role of our modern monarchs. This is not only true in Europe.
Think of King Bhumibol Adulyadej of Thailand, who has reigned since 1946 when his older brother died. He is the world's longest serving head of state. There is no doubt that in Thailand, where civil war has been waiting in the wings, the royal family have been a force for harmony and cohesion and an antidote to politicians – some corrupt – bent on whipping up discord and disunity.
In neighbouring Cambodia, which suffered so grievously at the hands of Pol Pot and the Khmer Rouge – the royal family were kept under house arrest. King Sihanouk abdicated in 2004 and his son, Norodom Sihamoni, succeeded him. The monarch is elected by a Royal Council of the Throne and although his power is largely symbolic, the king has been a focus of unity, stability and renewal – priceless service in a country which had experienced genocide and extraordinary suffering.
The last emperors
In Japan, Emperor Akihito took his place on the Chrysanthemum Throne following the death, in 1989, of Emperor Hirohito. The fanaticism of pre- war Japanese imperialistic death cults was repudiated in the post war 1947 Constitution; it accords to the emperor – the world's only remaining one – the role of "symbol of the State and of the unity of the people."
Like the British monarch, the emperor he also has a religious role – as the highest authority within Shintoism. Hirohito's 1945 brave – made in the face of a putative military coup – post-Hiroshima decision to announce Japan's surrender saved countless lives.
He rightly foresaw that "if we continue the war, there will be no future for the political system or the nation itself. An immediate cease-fire would leave the core foundation for Japan's future development."  History has validated this judgment.
Looking to guarantee the future, two weeks ago, his heir, Akihito, created constitutional turmoil in Japan by seeking an unprecedented abdication in favour of his son.
Mohammed VI
Monarchies have also been playing their part in the troubled transition facing Arab societies in the Middle East – for good and ill.
The former Hashemite king of Jordan, Hussein, and his son Abdullah II, have been flag bearers for peace. King Hussein won widespread admiration for his courage and wisdom.
In Morocco, the royal Alawi dynasty has reigned since the 17th century. Following protests in 2011, the present monarch, King Mohammed VI, put forward a new constitution restricting his powers and creating a more democratic and inclusive constitution. The king offered parliament "new powers that enable it to discharge its representative, legislative, and regulatory mission.
For Morocco, this forestalled the spread of the Arab Spring-related instability, but critics still point to restrictions on dissent and curbs on human rights.  However, this pales in comparison to the criticism levelled at the House of Saud, the ruling royal family of Saudi Arabia and the current monarch, King Salman.
Mohammed bin Salman
The family is numbered in thousands and the king holds almost absolute political power. Saudi Arabia spawned Wahhabism, a fundamentalist interpretation of Islam which has been exported to terror groups throughout the world. During the first five months of this year, Saudi Arabia has executed 95 people (158 were executed in 2015) – including the public execution of women and political dissidents. The kingdom publicly flogs atheists and bans freedom of speech or religion. Yet regional security and western energy considerations have long besotted its allies. Now the rest of the Gulf and the world are watching Prince Mohammed bin Salman, the 30-year-old deputy crown prince – and likely future king.
In May, he made an unprecedented broadcast to the nation in which he announced "Saudi Arabia 2030" – his plan for the transformation of Saudi Arabia. The portfolio of powers which he already holds has earned him the nickname "Mr. Everything."  However, his "revolution" has not yet encompassed the ban on women driving cars – or the replacement of school text books that preach hatred and uniformity. What Prince Salman realises, though, is that social media is challenging and changing societies in ways that even the House of Saud, founded in 1744 by Muhammad bin Saud, could never have imagined.
Distorting mirrors
This aspect of reality-distorting systems of previously unimagined and distorting systems of communication brings to mind a king of England, Denmark and Norway of the 11th century.
A famous story often caricatures King Canute as a deluded monarch sitting at the ocean's edge and vainly ordering the waves to turn back. In reality, the original story, as recorded in the 12th century, has the king on that water edge demonstrate to obsequious and flattering courtiers the limitations of his powers as a man. The story portrays a wise ruler, not a dumb one.
This 'deluded" man's 19 years as king of England were marked by his wisdom, his defence of the realm against Viking incursions, his entrenching of peace and restoration of prosperity, and by his exemplary life as a Christian king. These virtues have earned him the sobriquet Canute the Great.
Monarchies, as Canute fully understood, are there for times of need and national crisis. The greatest danger they face in the 21century is being trivialized.
Otto von Habsburg
One hundred years ago, the Habsburgs held together a collection of ethnic groups and nations which, in 1918, after the First World War, proved the truth of the old adage that "you are stronger together."
The last Crown Prince of Austria-Hungary – comprised of today's Austria, Hungary, Bosnia and Herzegovina, Croatia, the Czech Republic, Slovakia, Slovenia, and parts of Italy, Montenegro, Poland, Romania, Serbia and Ukraine – was Otto von Habsburg, who died, aged 98, in 2011.
The blood and genes of the Roman Catholic royal families of Europe were in his veins and in his DNA and this was celebrated in the litany of baptismal names that he was given: Franz Josef Otto Robert Maria Anton Karl Max Heinrich Sixtus Xavier Felix Renatus Ludwig Gaetan Pius Ignatius.
Although never able to accede to the throne, he was a redoubtable opponent of Nazism (Hitler issued a death sentence against him) and communism, and provided significant encouragement to Christian democracy in Europe when he became an elected member of the European Parliament. Along with Robert Schuman, Konrad Adenauer and Alcide De Gasperi, he was one of the architects of the European idea.
I was once privileged to meet him at the European Parliament and was struck that here was a man whose life began as the infant crown prince to a multilingual and hugely diverse empire, and who in the end has brought all the wisdom and experience which had been used in his formation to this multilingual and diverse political body created to plot a better future for a more unified, peaceful and prosperous Europe -something that the European Union might ponder as its own dynastic fortunes wane.
He had seen the fall of empires – the horrific murder of the Romanovs in Russia and the murderous regime of Stalin which followed; he experienced the rise of Hitler and Nazism. He was the only member of that new Parliament to have been born before the First World War.
Otto von Habsburg would no doubt have concurred that a monarchy that combines wisdom with benevolence and service for the common good is preferable to the tyrannies symbolised by dictatorship and totalitarianism in so much of our world today – from the one-party state of communist China, to the theocracy of Iran or the new Marxist-Leninist dynasty of Korea's murderous Kims.
David Alton is Professor of Citizenship at Liverpool John Moores University and an Independent Life Peer serving in the British House of Lords. For 18 years he was a Member of the House of Commons. 
———————————————————————————————-Lord Alton of Liverpool to ask Her Majesty's Government about the plight of 10,000 missing unaccompanied refugee children:
Question:
To ask Her Majesty's Government, further to the answer by Lord Ahmad of Wimbledon on 13 June (HL Deb, col 1004), what new information they have about the fate of the 10,000 unaccompanied refugee children who, according to Interpol, have gone missing; and how many unaccompanied refugee children have arrived in the UK to date. (HL908)
Tabled on: 30 June 2016
Answer:
Lord Ahmad of Wimbledon:
The UK is the largest bilateral contributor to the humanitarian response to the crisis in Europe and the Balkans with a total contribution of £65 million. The efforts of the partners we fund are targeted to reach the most vulnerable including children.
It also includes the £10 million Refugee Children Fund the Department for International Development (DFID) has created to support vulnerable refugee and migrant children specifically in Europe. The fund will support three specialist and mandated organisations; the UNHCR, Save the Children and the International Rescue Committee to work with host authorities to care for and assist unaccompanied or separated children in Europe and the Balkans.
In addtion, the government continues to implement the Immigration Act 2016, including the provision to transfer unaccompained refugee children to the UK from elswhere in Europe. We are consulting local authorities as required and are also working closely with relevant Member States and other partners such as UNHCR, UNICEF and Save the Children.
We continue to fulfil our obligations under the Dublin Regulation to unaccompanied children who qualify for transfer to the UK under family reunification provisions. Since January 2016 our records show that over 60 children have been transferred from other EU countries to the UK.
We are working with UNHCR on our Children at Risk Resettlement Scheme to resettle vulnerable children, both unaccompanied and with their family members from the Middle East and North Africa region. We have committed to resettling several hundred individuals in the first year.
Date and time of answer: 14 Jul 2016 at 13:51.
---
Abortion and the Right to Conscience…
A report by Parliamentarians says that doctors who refuse to end the lives of unborn children are being sidelined while academic says they should not become doctors. MPs and Peers demand that doctors and other medics who refuse to abort babies should have their conscientious objections respected and not be discriminated against.
Http://www.dailymail.co.uk/news/article-3700394/Doctors-won-t-carry-abortions-not-promoted-Staff-say-face-glass-ceiling-object-procedure.html
Pro-Life APPG – Freedom of Conscience in Abortion Provision
—————————————————————————————————————————————————-
July 15th 2016
Congratulations to Rosie Cooper MP for exposing this disgraceful decision of the Belgian courts to fine a care home which refused to kill a patient. Encourage your MP to sign.
RIGHT TO REFUSE TO ADMINISTER EUTHANASIA
Session:2016-17
Date tabled:07.2016
Primary sponsor:Cooper, Rosie
Sponsors:
That this House notes with serious concern the recent news that a nursing home in Belgium has been fined 6,700 euros for refusing to euthanise a resident in its care; further notes the court's ruling that the rest home did not have the right to refuse euthanasia on the grounds of conscientious objection; warns that the case has serious implications for independent care homes across Belgium who oppose euthanasia; recognises that across the continent, non-state providers opposed to euthanasia account for much of the care given to the elderly in the not-for-profit sector; and calls on the Belgian government to uphold the right of conscientious objection of care homes who work tirelessly to provide compassionate care for the elderly and vulnerable.
————————————————————————–
July 12th 2016: Greater Liverpool – and its city region…..
My Lords, like the noble Lord, Lord Shipley, I think that devolution is a positive thing. Like the constituent boroughs that are designated in the order—Halton, Knowsley, Liverpool, St Helens, Sefton and Wirral— I support the Motion before the Grand Committee today.
For 18 years I served in another place as a Member of Parliament for a Liverpool constituency, but before that, from 1972 I served as a member of Liverpool City Council, and from 1973 as a member of the now defunct Merseyside County Council. I have always strongly supported subsidiarity and decentralisation along with the devolution of powers. I believe that robust decision-making done at the closest possible level serves democracy well. Moreover, it helps to address the disconnect that we see between our elected representatives and the communities they are supposed to serve. Noble Lords would expect someone who cut his teeth as a community politician to say that, but the municipalism of Joseph Chamberlain and Disraeli's dictum that centralisation is the death of democracy illustrate that there is a distinguished and long tradition of men and women who have served and believe in local government, and some of them are present in the Committee today.
In 1997, having stood down from the House of Commons, I helped establish the Liverpool Democracy Commission, and served with a small cross-party group as the commission examined the state of local democracy on Merseyside and what might be done to revitalise it. Your Lordships will recall that in 1981 the city had experienced riots—during which 1,000 police officers were treated in hospital—followed by control by the Militant tendency, which led to the city being used as a battering ram against central government, and then the disqualification of city councillors and the real danger of a commissioner being appointed to run the city. Out of these ashes, I am glad to say that not only did the city recover but regeneration initiatives and stable local government breathed new life into the heart of the conurbation. Along with the noble Lord, Lord Storey, I was happy to have played my part in that.
It was against that backdrop that in the late 1990s our commission examined the structures of local government and its inability to guarantee quality in the delivery of services. We concluded that the traditional idea of the local authority as simply the monopoly provider of local services was no longer viable or adequate, and that councils must be willing to be more flexible in their approach to service delivery and the expectations of citizens. We argued that local government needed to become more outward-looking and willing to work with partners if it was to deal more effectively with complex, cross-cutting issues. We said that this would mean embracing profound cultural change, with the council defining its role and its relationship with the people of Liverpool.
We made a number of recommendations about how local government in Liverpool could get closer to the community that it serves, and redefine and add value to the role that councillors play in governance, improving local leadership and re-engaging citizens. Among other things, we called for the introduction of US-style open primaries to select council candidates and a directly elected mayor—both of which had impressed me during an assessment I made of how those things worked in the United States.
At the time, I suggested that just as the boroughs surrounding Manchester saw every benefit in describing themselves as Greater Manchester, we needed to convince the four neighbouring boroughs that constitute Merseyside that seeing themselves as "Greater Liverpool" would help them and the city sub-region. Perhaps because of the experiences of the preceding 20 years, the neighbouring boroughs wanted to keep as much distance between themselves and Liverpool as possible, but this was a tragic missed opportunity. No body can function without its heart, and all of a body's organs need to function together.
For 40 years or more I have argued that only by breathing new life into Merseyside's heart can there be long-term prosperity for all. If these orders are to achieve that objective—perhaps learning the lesson of Brexit about the disconnect between the political class and the people—it is vital that the boroughs and their leaders take real ownership of this initiative. They need to enthusiastically explain it to the people resident within their areas. Just down the road, Manchester has stolen a march on Merseyside, and if this challenge is not embraced with enthusiasm, our city region will fall behind competitor cities and its economy will suffer.
In this context, I particularly welcome last week's launch, at the Finding True North conference in Salford, of ResPublica's A Manifesto for the North, its vision for the region's future, which envisages harnessing further devolved powers to enable the region to become culturally vibrant, with the benefits of economic growth accruing to all. At the launch, the right honourable Greg Clark MP, Secretary of State for Communities and Local Government, said:
"This is an important and thought-provoking Manifesto … The Government will work closely with partners across the North to devolve more power to people".
Surely that is to be welcomed, and is the point of these orders today. ResPublica argues:
"There have been too many platitudes written about the North, and too many partial and piecemeal policies that have done little to reverse the decades of decline. For years, a combination of indifference and fatalism has left local leaders with a monopoly on power content to administer decline, and thus they must share some of the blame".
It says, and I agree, that the city region devolution deals should be seen as an opening, not a final offer from central government—with the decentralisation of investment decisions greatly expanded in scope and scale.
When she replies, perhaps the noble Baroness, Lady Williams of Trafford, who has done so much to press the case for the north in Motions and orders such as these, will say whether she will support the following key recommendations in the ResPublica report, which are all matters in which city regions like the one proposed in this order will have a stake. How will the Government devolve Transport for London-style powers to elected city mayors? Will they allow regions to control housing development, giving northern cities and localities the right to control regeneration? How would they respond to, for instance, the introduction of a northern teaching premium to attract and retain the best teachers in the area, helping with their housing and student debts, or the creation of a northern wealth fund from any money generated, for instance, by shale gas exploration in the region? If the city regions call for the establishment of a northern digital service, how will the Government respond to that? The planned northern digital service would provide a shared platform for automating council services that all cities and councils could use—an entirely sensible and, I would have thought, eminently doable proposition.
Will the Government respond positively to proposals to devolve cultural assets and funds to the cities? Perhaps the Minister will say a little more about the £30 million that she mentioned in her opening remarks and how the Government believe that should be accessed and used in areas where council leaders complain all the time about the reduction of local funding and the implications for the running of existing local services. Much greater decision-making on public policy and the funding of cultural assets and infrastructure should be made within city regions such as the one proposed here. I have personally argued that instead of HS2 we should first connect the northern cities from Liverpool to Hull via a trans-north rail line. Is this something the Minister will be talking to the northern city regions about?
I support the order, with an open mind, so long as it has some real powers and real teeth. I will conclude by entering one simple caveat, which echoes something that the noble Lord, Lord Shipley, said a few minutes ago. The most obvious difference between arrangements for the new city region mayors and London is that nothing resembling the London Assembly is proposed. At the minimum surely there should be something like a mayoral senate. As things stand, the accountability and scrutiny arrangements are virtually non-existent. I would like to hear the Minister's assessment of that significant deficiency.
————————————————————————–
Leaving the European Union Article for Avvenire
David Alton: Lord Alton of Liverpool.
The first political meeting I attended as a teenager was in 1968. It was to hear an erudite but rather dry speaker extol the virtues of the Common Market. His arguments, but even more so the war-time experiences of my father and grandfather, convinced me that more "jaw jaw" and less "war war" – as Winston Churchill once famously put it – was the clinching argument for entering the Common Market.
My father had been at Monte Cassino and in the North African desert, his brother killed in the RAF, and his father had been in the Flanders trenches and later in Mesopotamia and the Holy Land. Another generation later, in 2016, and those powerful and shocking experiences – and the passionate belief that history should not be allowed to repeat itself – were arguments that had lost much of their resonance in Britain's E.U. referendum campaign.
As a Catholic, with a partial Jesuit education, I had other reasons for supporting the Common Market and then the European Economic Community. Adenauer, Monnet, Schumann, de Gasperi and the other Catholic founding fathers of the EU had all been shaped by their harrowing experiences of Nazism and Fascism.  All had been formed with Christian humanist beliefs: subsidiarity, solidarity, the promotion of the common good, a belief in social justice and reconciliation, all found their origins in the Church's teaching documents and social encyclicals.
I have always been disappointed that British schools – not least the 2,200 Catholic schools – have lamentably failed to include a curriculum module explaining those events and the vision of the founding fathers. Mostly, people feel suspicious or disconnected from today's Eurocrats. My colleague, (Lord) Peter Hennessy, the celebrated Catholic constitutional expert and historian, has said with wry humor and more than a little truth "Europe was set up by clever, Catholic left wing, French bureaucrats. Most Brits have got problems with at least three of those five."
But these were never insurmountable problems.
In 1975 as a young local politician in Liverpool I campaigned for Britain to stay in the Community and 67% of the British people agreed.
So what went wrong?
In 1992, at the time of the enactment of the Maastricht Treaty, I criticized the political elites for running too far ahead of public opinion and by 2007 I spoke out against the Lisbon Treaty believing it was endangering a great deal that the European Community had achieved. Most Brits probably still do believe in a loose Community of European nations – but certainly not in a centralized European Super State replete with a one size fits all set of policies – from currency to a European army. 
If in June 2016 there had been a third question on the ballot paper – rather than the binary take it or leave it option to leave or remain I believe a majority would have voted for "remain but reform"  – just as I think a majority of Scots would vote for "devo max" (more devolution) rather than the other binary option of independence or status quo.
There is no appetite in Britain for a United States of Europe and there never has been (nor do I think there is in vast swathes of Europe who want to have strong partnerships and alliances while retaining their own identity as nations).
An antagonism to a creeping United States of Europe agenda –pursued with stealth and camouflage – has been combined with a deep dissatisfaction with the unaccountability of Brussels fueled by a skepticism about Europe's failure to deal with conflict in the Middle East and the ensuing mass migration of terrified people.
Although, along with my family, I voted to remain in the EU I predicted a win for the Leave campaign. I squarely lay the blame at the door of politicians both in Westminster and Europe who have become detached from the people they are supposed to represent. It hardly helps when Luxembourg's Jean-Claude Juncker, just days before Britain voted, told UK voters that however they chose to vote it would not make any difference.
Now, post referendum Mr.Juncker seems driven by a mean spirited determination to gain revenge and to punish. What that reveals is a disdainful arrogance unworthy of Europe's founding fathers. Continue like that and it won't only be the UK that seeks an exit from the EU. Ask the Dutch, the Danes, the Swedes, Poles, Czechs, Slovaks and Hungarians what they think of Junckerism and the answer is much the same.
Angel Merkel, Francois Hollande and Matteo Renzi should see what can be rescued from the car wreck of this tumultuous referendum. And some of those who have been using populist and xenophobic arguments must also understand that it is much easier to summon up the tempest than it is to quell it.
Divorce always has terrible repercussions – but sometimes separation can be mediated that does not do life-long damage – especially to the children. And any mediator will tell you that it is always better to keep talking rather than unduly hasten the disposal of assets and the breakup of the matrimonial home.
Four hundred years after the Reformation that severed the Christian Church in Europe – with repercussions that we live with until today – we all know that it is much easier to break something up than to work within and to reform it.
Our Union Flag and our English Cross of St.George – much in evidence in the attire of English football fans at the 2016 UEFA European Championship – are symbols of "union" and a common faith. St.George is thought to have been a Palestinian and everywhere you look in Britain is evidence of the whole world in one country. That's what makes Britain truly great. Europe needs Britain, as it did in two world wars, just as Britain needs its friends in Europe.
The referendum result reveals a United Kingdom of deep divisions – between Remain and Leave, but especially between the metropolitan elites and those who live in poorer urban neighborhoods; between Scots and English; between rich and poor – it also reveals a Europe that risks disintegration – and one which will inflict a mortal wound upon itself if it now seeks to isolate, punish and excoriate the 17.5 million British people who voted to Leave. 
In 1907, the Catholic writer, G.K.Chesterton, published his poem "The Secret People". It is about voiceless and overlooked common folk who remind their rulers: "Smile at us, pay, pass us, but do not quite forget; for we are the people of England that never have spoken yet."
When the political classes – the Left especially, whose leadership is now in melt down in the UK – dismiss supporters of Brexit as racist or Xenophobic, that they haven't been listening to Chesterton's secret people – millions of them.
That surely is the challenge – for Britain and Continental Europe.
The Chinese calligraphy for the word crisis is also used to represent the word opportunity – perhaps that is what we all now need to consider. How can we turn this crisis into an opportunity for heart searching and genuine reform?  
Article 50 of the Lisbon Treaty – which the UK will have to invoke to begin these divorce proceedings – requires "the EU to take account of the framework for its future relationship."
That requirement should now be the basis for a re-interpretation of European relationships – the possibility for those who seek it of living in a Community rather than a Union.
Instead of recriminations we need wise heads, steely nerves and steady hands to return to the principle of the founding fathers and see whether within the framework of subsidiarity, solidarity and the common good, there are structures that enable us to live together amicably – in diversity and respect.
http://cvcomment.org/2016/06/30/lord-alton-on-brexit-the-reformation-teaches-us-the-cost-of-divorce
————————————————————————–
Welcome news of Fr.Van Ly's release in Vietnam, see:
https://davidalton.net/2010/12/23/vietnam-and-religious-liberty/
https://davidalton.net/2010/12/23/fr-thadeus-nguyen-van-ly-2/
From an article published in 2010:
 In January 2003, I travelled to Hanoi and met senior Communist officials in order to plead for clemency for Fr.Van Ly. After an international campaign highlighting his case the 6-year-old priest was ultimately freed.
For more than 30 years Fr.Van Ly has been a well known champion of democratic and pluralist values. The priest is accused of being a founding member of Bloc 8406, a pro-democracy movement launched a year ago. He is also a member of the Progression Party of Vietnam. That is a crime in a country where only one party – the Communist Party – is allowed to exist. Like lawyer Dai he is also charged with having communicated with pro-democracy activists living in other countries.
At the time of his arrest in April, Fr. Van Ly had already spent 14 of the past 24 years in prison and he had been under house arrest since February. Two men and two women who have been working with Fr.Van Ly were jailed with him. Anyone who challenges Communist hegemony is deemed subversive and an enemy of the State.
Photographs of Fr.Van Ly being gagged and dragged from the court – and which have been seen around the world – have been a stark reminder that Vietnam, despite being given the respectability last December of membership of the World Trade Organisation, it remains a repressive and coercive society. It is a country which will allow pietistic religion but it will not tolerate religious freedom or the right of church leaders to make social comment.
Fr.Van Ly's show- trial – like the trials of Dai and Nhan, made a mockery of any concept of justice. In what was a kangaroo-court, with no pretence of impartiality of fairness, the trail lasted a single day. Fr. Van Ly was brought before the court in handcuffs. He bravely refused to recognise the right of the Communist judges to try him. Refusing to stand up before the court he denounced the Vietnamese Communist Party. With police officers covering his mouth, he was physically dragged from the courts and kept in a room where with video link while the Star Chamber court proceeded with his trail. Fr.Van Ly and the four other co-defendants were not represented by lawyers, and were removed from the courtroom at one point, with the priest shouting "Vietnam practices the law of the jungle."
The jungle is not a new experience for this brave man. He has been here before.
After his arrest in May 2001 he was also forced to stand trial without a defence lawyer or public audience. Then he was sentenced to 15 years in solitary confinement followed by five years on probation.
That time he was arrested at An Truyen church in central Thua Thien-Hue province, for his alleged 'failure to abide by the decisions on his probation issued by authorized State agencies.'.
For more than 30 years Father Van Ly has peacefully campaigned for improved religious freedom in Vietnam and he has been regarded as a thorn in the side by the Communist authorities. His real crime, in 2001, was sending an appeal out of the country publicising Vietnam's continued repression.
In a written testimony submitted to the US Commission on International Religious Freedom in February 2001, he called on the Communist Government to make significant improvements to religious freedom. He called on officials to allow the churches to appoint their own priests, to stop listing a person's religious affiliation on their ID card, to return confiscated property and to release those held for their religious beliefs. He had urged the Congress to postpone the ratification of a bilateral trade agreement while religious persecution persisted.
When I travelled to Vietnam in 2003 Fr.Van Ly was being kept in solitary confinement in Nam Ha province. He was bared from speaking to the guards who bring him his food and drink twice a day. During a rare visit from relatives, he said: "My duty and my conscience required me to fight for the freedom of our Church. If I had realized those terrifying situations for our Church and had not done anything, I would have been guilty before God. Now I think I have accomplished my duty, I do not feel sorry for myself."
During my visit to Hanoi I raised Fr.Van Ly's case with Le Quang Vinh, head of the Vietnamese Government Committee on Religion.
Quang Vinh denied that religious persecution occurs in Vietnam and says that people like Father Van Ly have been arrested for acting subversively against the Communist Party: "It was not because he contacted the Congress" he said. "Van Ly tried to upset the people. He encouraged their illegal right to own land; he lied that there was no true freedom in Vietnam, and he refused to obey the authorities and accept their control. He armed his group to fight the authorities."
When I asked him where Fr.Van Ly bought his guns and weapons he replied that "they had sticks and knives, not guns."
The reality is that a group of about 35 frightened parishioners had gathered for sanctuary in his church. The church was surrounded by 600 armed security officers and as Father Van Ly prepared to say Mass he was arrested. Although Quang Vinh told me that I could not visit Fr.Van Ly, he did promise to place our plea for clemency before the Prime Minister; and he was subsequently released. It shows that pressure can make a difference; and that if Vietnam is ever going to become a more tolerant society, respectful of divergent points of view and beliefs it will be because of international pressure.
————————————————————-
News From Waging Peace
5th ANNIVERSARY OF CONFLICT IN NUBA MOUNTAINS AND BLUE NILE
Since 2011 civilians in South Kordofan and Blue Niles states in Sudan have endured regular aerial bombardment by the Sudanese armed forces – the latest and most shocking example of which included the well-publicised murder of six children in Heiban. As a result of the systematic bombing of farms and markets, those who have survived are facing starvation. In addition, and in direct contradiction of long-established international humanitarian norms, schools and hospitals have been deliberately targeted by the Khartoum regime.  We invite you to join us to demonstrate against these atrocities.  Please see details below:
5th ANNIVERSARY OF CONFLICT IN NUBA MOUNTAINS AND BLUE NILE
Demonstration to mark the 5th anniversary of conflict in the Nuba Mountains and Blue Nile, Sudan.
Saturday, 4th June
1pm Sudanese Embassy, 3 Cleveland Row, St. James, London SW1A 1DD
3pm Walk to Downing Street
4pm Present Letter to Prime Minister David Cameron
5pm End
If you're having any trouble finding us, please ring Maddy on 07703549167.news@wagingpeace.info
Please join us to demand an end to the fighting in Nuba Mountains and Blue Nile.
---
Cardinal Charles Bo Speaks at Westminster: For full text see:
https://davidalton.net/2016/05/04/cardinal-charles-bo-of-burma-visits-the-uk-details-of-meetings-in-liverpool-and-new-maldon/
Cardinal Bo with the Speaker of the House of Commons, Rt.Hon.John Bercow MP.
————————————————————————–
BANK HOLIDAY MONDAY SPONSORED WALK TO SUPPORT THE SANCTITY OF HUMAN LIFE
www.flickr.com/photos/liverpoolcatholic/albums/72157668752969232
The Right To Life Annual Sponsored Walk  in the Ribble Valley, starting in Clitheroe took  place on Bank Holiday Monday May 30th.
Among those taking part in the event were Archbishop Emeritus Patrick Kelly of Liverpool, The Right Reverend John Arnold, Bishop of Salford.
The walk is expertly guided by Parish Priest, Mgr. John Corcoran and his team of helpers. Lifts were provided back to the parish centre for anyone  unable to complete the walk.
 Right To Life sponsored walk Ribble Valley on Bank Holiday Monday l- Monday May 30th Click here for details.
————————————————————————-
Commencing on May 23rd, 2016, Becket week events.  Click here:
Becket Seminar at Lambeth Palace, click here:
Christian Heritage Centre at Stonyhurstadded 7 new photos.
A relic of St Thomas Becket that has been in Hungary for many centuries will be visiting the UK accompanied by the President of Hungary.  The Pilgrimage will include visits to Westminster Cathedral, Westminster Abbey, the Houses of Parliament, Rochester and Canterbury. 
In his article in last month's edition of Oremus the Hungarian Ambassador said that the Pilgrimage of St Thomas Becket's relic to the UK  "will be an opportunity to contemplate the relevance of St Thomas Becket for today's society". 
Relics tend to conjure up images of by-gone ages and many will assume that the issues which confronted Becket are not relevant today.
In reality, the struggle and confrontation which is summed up in Becket's life and death has powerful significance in a world where religious freedom is under daily and deadly attack.
Jonathan Sacks – who received last year's Becket Award for religious freedom – in his brilliant critique, Not in God's Name: Confronting Religious Violence, details the motivations which lead  people to kill Christian students in Kenya, Shia Muslims praying in a mosque in Kuwait, Pakistani Christians celebrating Easter in Lahore or British tourists simply holidaying in Tunisia. It is required reading for anyone trying to understand the dramatic rise in Christian persecution; the vilification of Islam in some parts of the world; and, in Europe, the troubling reawakening of anti-Semitism.
In every generation – as Becket's martyrdom reminds us – men and women have paid a terrible price for insisting on their religious freedom
A century ago the world witnessed the Armenian genocide, in which between 800,000 and 1.5 million Armenian, Greek Orthodox and Assyrian Christians lost their lives.
Today a genocidal campaign continues in the same region against Yazidis and Christians and other groups who are "different."
While IS genocide in Syria and Iraq may simply be seen as inhumane butchery, this is fundamentally an attack on freedom of conscience.  IS work in a consistent manner, not only killing men, women and children, but destroying their holy places, and doing their utmost to eradicate any collective memory of a people's very existence.
Thirty years after the Armenian genocide those horrors were surpassed by the four great murderers of the 20th century—Mao, Stalin, Hitler and Pol Pot—all united by their hatred of religious faith.
The infamies of the 20th century—from the Armenian genocide to the defining depredations of Stalin's gulags and Hitler's concentration camps – led to endless horrors:  from the pestilential nature of persecution, demonization, scapegoating and hateful prejudice; and, notwithstanding violence associated with religion, it emerged primarily from ideology, nation and race. It was the bloodiest century in human history with the loss of 100 million lives – and continues today in places like the concentration camps of North Korea.
One outcome of the Holocaust was the promulgation, in 1948, of the 30 Articles of the Universal Declaration of Human Rights (UDHR), Article 18 of which insists that "Everyone has the right to freedom of thought, conscience and religion; this right includes freedom to change his religion or belief, and freedom, either alone or in community with others and in public or private, to manifest his religion or belief in teaching, practice, worship and observance."
Becket – who was hacked to death in his own Cathedral having insisted on the preservation of the freedom of the Church from State control – would have understood why such a Declaration of Religious Freedom is not of peripheral concern; why we must be eternally vigilant in upholding it; why our commitment to it must be renewed in every generation.
He would have stood in solidarity with those who fester in prisons around the world in Burma, China, Eritrea, Iran, North Korea, Pakistan, Saudi Arabia, Vietnam, and others, for simply trying to live by their faith.
He would have stood in solidarity with the illiterate Catholic woman, Asia Bibi in Pakistan, sentenced to death under blasphemy laws and with Shahbaz Bhatti the Pakistani Minister of minorities who had advocated for her and was assassinated. 
Becket would have stood with the Iranian, Saeed Abedini, who was imprisoned for 10 years for undermining national security by hosting Christian gatherings in his home – one of about 90 in prison for their Christian Faith; with the Chinese Bishop Cosmas Shi Enxiang, reported to have died last year at 94 years of age, having spent half his life in prison. 
Becket would have denounced the authorities in China for removing Crosses from churches and who, since the beginning of 2016, have destroyed 49 churches as they battle to systematically control and even to eradicate Christianity from the third largest country in the world.
Inspired by the memory of a saint like Becket, this passion for freedom of religion and belief are inevitably part of the Catholic DNA.  How could it be otherwise? 
For hundreds of years in England, Catholics saw their Faith suppressed and persecuted, enduring martyrdom, prejudice and discrimination – culminating in 1829 in Emancipation – and so, of course, we treasure the memory of Thomas Becket.
But because we know our story we do not treat the freedoms which we enjoy lightly. We must always be alive to the erosion of those freedoms.
Following closely behind the declaration of religious freedom, Article 19 of the UDHR states that "Everyone has the right to freedom of opinion and expression; this right includes freedom to hold opinions without interference."
So, what would Becket have made of the decision to sack two senior Scottish Catholic midwives who lost their jobs after being told that they had no right of conscience in refusing to oversee mid and late term abortions, many on the grounds of disability?
This old but new brutalism is an attempt by the State to subvert conscience and represents dictatorship – an attempt to corral us all into a cattle pen where we are forced to be complicit in the deliberate taking of innocent human life.
Subversion of conscience also probably helps to explain why it is so very hard for Catholic hospitals to exist in England and Wales – a situation that will be made even worse if we ever legislate in favour of euthanasia.
And we can see the way the wind is blowing.
In the United States  the Little Sisters of the Poor have been fighting a major court battle to continue running 27 homes for the elderly without contravening laws which would require them to pay $70 million per year in fines.  Appropriately enough their court case is being supported by The Becket Fund for Religious Liberty.
Whether it is the struggle to uphold our freedoms at home, or by showing solidarity with those who suffer abroad, it is pretty obvious why a saint who is a symbol of the freedom of the Church, and the freedom of conscience, remains deeply relevant today.
So, we should welcome home Thomas Becket's relics and, in doing so, reflect on why he believed it was worth dying for his Faith and  on what more we might do to uphold freedom of religion, belief and conscience in our own times.
David Alton
Lord Alton of Liverpool is an Independent Crossbench Peer and Chairman of the charity, The Christian Heritage Centre: http://www.christianheritagecentre.com/
————————————————————————–
       All Party Parliamentary Group for Dalits
        Addressing caste discrimination wherever it occurs                                           
An All Party Group for Dalits and Parliamentary Human Rights Group (PHRG) Event
Dalit Rights are Human Rights
Tuesday, 24 May 2016
5:00 p.m. – 7:00 p.m.
Committee Room 4a  House Of Lords
Dalits— the former untouchables and literally meaning "broken" people— continue to be subject to serious human rights violations.
At this event, the speakers will examine progress in addressing and eliminating discrimination and other abuses in the UK and elsewhere, particularly in Southern Asia, and what still needs to be done.
5:00 p.m. – 6:00 p.m.  The UK Scene
Status of Caste Legislation under the Equality Act 2010: When will it be implemented?
 Chair: Lord Harries of Pentregarth, Co-Chair APPG for Dalits
Speakers:
Diya Sen Gupta, Barrister, Blackstone Chambers
Kate Green MP, Shadow Minister for Women and Equalities
Satpal Muman, Chair, CasteWatch UK
Santosh Dass, Vice Chair, Anti Caste Discrimination Alliance
Murali Shanmugavelan, Centre for Media Studies, SOAS
6:00 p.m. -7:00 p.m.  The Global Stage
Leaving No-one Behind: Addressing Inequality, Poverty and Exclusion in Caste-Affected Countries
Chair: Mark Durkan MP, Treasurer, PHRG, and Secretary, APPG for Dalits
Speakers:
Clive Baldwin, Senior Legal Advisor, Human Rights Watch
Rania El Rajji, Middle East Programme Coordinator, Minority Rights Group International
Aidan McQuade, Director, Anti Slavery International
For further information or to RSVP, please contact either
Meena Varma, Co-ordinator, APPG for Dalits or Nicole Piché, Co-ordinator, PHRG.
 ———————————————————————-
Arrest of BBC Journalists In North Korea
Baroness Anelay of St Johns, the Foreign and Commonwealth Office, has provided the following answer to your written parliamentary question (HL8279):
Question by Lord Alton of Liverpool:
To ask Her Majesty's Government what assessment they have made of the detention and expulsion of BBC journalists from North Korea. (HL8279)
Tabled on: 10 May 2016
Answer:
Baroness Anelay of St Johns:
The detention and expulsion of a BBC journalist in Pyongyang is of concern. This is yet another example of the North Korean regime's attempts to restrict and control the free flow of information and limit freedom of speech. We will continue to raise human rights issues, such as freedom of speech and freedom of expression, directly with the regime and in international fora as part of our policy of critical engagement.
Question by Lord Alton of Liverpool:
To ask Her Majesty's Government what representations they have made to the North Korean authorities about the treatment of British journalists and the continued breach of Article 19 of the Universal Declaration of Human Rights pertaining to the free flow of information, and restrictions on freedom of speech in that country. (HL8280)
Tabled on: 10 May 2016
Answer:
Baroness Anelay of St Johns:
We made immediate representations to the North Korean authorities when we were informed of the detention of a BBC journalist in Pyongyang. Our Embassy in Pyongyang provided consular assistance prior to the journalist's departure. As part of our policy of critical engagement with the Democratic People's Republic of Korea we consistently raise human rights issues, such as freedom of speech and freedom of expression, directly with the regime and in international fora.
Date and time of answer: 12 May 2016 at 11:03.
———————————————————————–
Last Monday's Woman's Hour (BBC Radio 4) featured a biased discussion  which platformed unsafe and illegal activity. 
One of the abortion lobbyists interviewed was from 'Women on Waves', a group that sends abortifacient drugs from Germany to Poland using drones, which poses a serious threat to Polish women's safety and health – as well as the death, of course, of their unborn children. 
hatever you may think about the right to life, this is about other issues too: not least, it is a deliberate breach of Poland's sovereignty and its laws. Imagine if German or Russian drones were dropping illegal drugs all over London.  Would the BBC approvingly platform that too? And what has happened  to the BBC's Charter duty to provide impartial and balanced reporting of ethical issues?
You can read more about this on the following website, where you will find a link to the broadcast and to a page through which you can contact Woman's Hour: 
http://www.righttolife.org.uk/news/action-alert-womens-hour-poland/
————————————————————————–
Everything You Ever Wanted To Know About String Theory
My good friend, Ilyas Khan has published what he describes an " (extremely) short story about the raging debate on String Theory".  
He originally wrote the piece just for a few friends but after it was passed around to some of the key protagonists in the great debate about String Theory – and who found it amusing – he received repeated requests for a copy so he  decided to put it on a platform. It is now available on Kindle. The story is set in a fictional court room established at Princeton's IAS where "Judge Gauss-Newton" presides over a hearing in which Einstein, Feynman and Dirac and Hardy and others are  called as witnesses and independent experts where they opine on the case against String Theory. The leading Counsel are a slightly disguised Ed Witten and Lee Smolin.
Ilyas says "It's meant to be amusing, but the underlying testimony is (I hope) accurate. The transcript of the case that forms the story ends at the end of the trial and the reader is left with the job of making up his/her mind about the verdict." There is a minimum price on Kindle so the short story/play costs £0.99 or $0.99 depending where you are, but the "borrow" option is free.
If there are any royalties they will go to the Stephen Hawking Foundation. Here's the link: https://www.amazon.co.uk/Case-String-Theory-trial-ebook/dp/B01FGKDUNM/ref=sr_1_1?s=digital-text&ie=UTF8&qid=1462945439&sr=1-1&keywords=ilyas+khan
————————————————————————-
Unaccompanied Refugee Children
Lord Alton of Liverpool (CB) May 10th 2016
My Lords, reverting to the question asked by the right reverend Prelate, will the Minister confirm that Citizens UK, cited in the letter referred to by the right reverend Prelate, has said that there are 157 children in Calais, in the "Jungle", in horrific conditions of mud and squalor, who have a legal claim to come to the United Kingdom because they have relatives here? Will he confirm that he will speak to his officials to see that all possible things will be done to expedite those claims, to see if they have the standing to come to the United Kingdom and be able to start the academic year in September in our schools?
The government have taken great steps to create new relocation schemes to support unaccompanied children in Europe and the region, however we must not forget that existing family reunion procedures can and should be made better.
Research published yesterday showed that on average children in Calais have been out of education for 3 years. This is an unacceptable amount of time. We're calling for Home Office officials to be sent to the camps to expedite the 157 cases of children with family links to the UK so that they can be here in time for starting school in September.
Unicef UK is calling on the Government to take urgent action to reunite refugee children like Bilal with their families in the UK, by speeding up existing family reunion procedures, sending immigration officials to Europe to process cases swiftly, and widening existing laws to allow children to be reunited with extended family.
More detail on how family reunion can be made to work better you can see Unicef UK's latest briefing Making Dublin III work for Children which offers practical solutions to accelerating the implementation of family reunion in Europe.
You can read Bilal's story here: https://blogs.unicef.org.uk/2016/05/11/waiting-calais-reunited-family-uk/
Bilal, who fled his home in Syria, was stuck in the refugee camp in Calais knowing that his brother was in the UK. There are currently 157 children in Northern France that we know about with legal claims to be with their family in the UK.
Yesterday (May 11th), Unicef UK joined forces with 16-year-old Bilal* and Citizens UK to call on the Government to redouble efforts to help unaccompanied refugee children with family links to the UK.
The French authorities are taking steps to improve the conditions in Calais, as noble Lords will be aware. As regards the precise number of 157, I cannot comment—but I can say that the Government have made provision in Calais to ensure that those unaccompanied children who have direct relatives in the United Kingdom follow the appropriate path, which is to register with the French authorities and proceed by way of the Dublin regulation.
| | | |
| --- | --- | --- |
| | | More than 2 million Syrian children are refugees Please help keep them safe from danger. |
Subject: Government suffers two defeats in Lords on Immigration Bill – BBC News
http://www.bbc.co.uk/news/uk-politics-35767948
————————————————————————–
Pregnant Women  Continue To Be Held In Detention Centres 
Lord Winston (Lab)  May 10th 2016It turns out that at a certain stage in pregnancy, if a woman's stress hormones, particularly cortisol, are raised, the effect on the foetus may be profound. Working after the ice storm in Ontario some years ago, Michael Meaney undertook cognitive tests on infants aged five, who had effectively been interned within their own houses because of the darkness and lack of electricity over a period of time. He found significant cognitive impairment. There is also some evidence that after massive stress to the mother, some children may behave aberrantly when they grow up —particularly, for example, being more aggressive.For that reason, the Government need to recognise that they may be responsible for a heritable effect on that child and possibly even on the grandchildren of the mother. Until that is firmly worked out, I beg the Government to consider that internment, if it must be done at all, must be done only under the most serious circumstances. We cannot go back for women who have previously been detained in prison and other places, but in future we must make sure that we make law which is humane and amendable, so that we cause the minimum amount of damage to future generations.
Unfortunately, at this stage the science is not absolutely clear but there is a massive amount of evidence from work on rodents and some other animals. The evidence from human work is increasingly that certain stages of pregnancy—for example, once the foetus is identifiable in the uterus, usually at around 22 to 26 weeks—are a particularly vulnerable time. That is when stressing a woman may have a severely adverse effect.
My Lords, I shall detail the House only briefly. I am most concerned about this issue. I fear that the Government have completely overlooked a very important point. You are not just detaining a pregnant woman, you are detaining the foetus inside that pregnant woman. The effect on that foetus is something about which science is increasingly concerned. The recent science of epigenetics tells us clearly that the foetus at certain stages during pregnancy is extremely vulnerable to the environment of the mother. Indeed, I have been involved in this area of research at Imperial College, and I shall refer briefly to research going on not only at Imperial but at the University of Singapore, which I shall visit later this week, and McGill University in Canada, among other places.
Lord Alton of Liverpool (CB) Members of your Lordships' House may recall the remarks of the noble Baroness, Lady Neuberger, during our earlier debates. She focused on the effects on the unborn child of being detained in these stressful circumstances. I referred to work by the late, eminent psychiatrist, Professor Kenneth McCall, who described the effects later in life on children who had been affected by traumatic events that they had experienced in the womb. On the other side of that coin, of course, the world-famous violinist Yehudi Menuhin said that he believed that he learned his love of music during the time that he was in his mother's womb. So it may be that the empirical evidence needs to be extended and much more work needs to be done around these things—but our own common sense and knowledge of our own human development probably take us in that direction.I was particularly pleased, like the noble Baroness and the noble Baroness, Lady Hamwee, to read the remarks of the Conservative Member of Parliament for Enfield, Southgate, David Burrowes, who spoke so well in the other place yesterday. I hope that when the noble and learned Lord comes to reply, he will respond to the concerns that David Burrowes raised and to the remarks of the Royal College of Midwives—referred to earlier by the noble Baroness—which were quite categorical in saying that we should never keep women in these circumstances.Finally, I underline the point made by the noble Baronesses, Lady Hamwee and Lady Lister, about the second part of Amendment 85E. An odd phrase has been included at this late stage to say that,Those words—"apart from this section"—are, at the very best, ambiguous, and I really cannot see what point they have. Could the noble and learned Lord enlighten us when he comes to reply?
"a person who, apart from this section, has power to authorise the detention must have regard to the woman's welfare".
I have one or two questions to put to the noble and learned Lord. What kind of pre-departure accommodation will be made available when a pregnant woman is being held? Will he say a word about that and will he talk about how those particular needs will be met? Will he also assure us that pregnant women will not, for instance, as has happened in the past, be picked up in dawn raids, put in the back of vans and taken miles away to accommodation, with appalling consequences for the women in those circumstances? There are accounts of nauseous experiences, of vomiting and of people being incredibly distressed by those kinds of experiences. This should be in very exceptional circumstances, as the noble Baroness said.
But this is not just about concern for the unborn child. The noble Baroness quite rightly reminded us of the recommendations of Stephen Shaw, which were at the very heart of the debate when we looked at this earlier in our proceedings. He of course recommended that there should be an absolute ban—so this falls a long way short of his recommendations. The noble Baroness, Lady Lister, in her phrase, "very exceptional", is reminding the Government that it cannot be right or normal for us to have pregnant women held in detention in these ways.
My Lords, I will speak very briefly to support the amendment moved so well by the noble Baroness, Lady Lister, this afternoon. I supported her on earlier occasions when we debated these issues. I am particularly pleased to follow the noble Lord, Lord Winston, who has returned us to an aspect of the debate which we discussed at earlier stages.
————————————————————————-
Ann Farmer on the treatment of women and International Women's Day – March 2016.
Allison Pearson says that International Women's Day "sends the wrong message" by implying that women are not "half the human race" but "some minority that requires patting on the head like a pigtailed infant coming second in the egg and sperm race" (Telegraph, March 9, 2016).
Ms Pearson notes the paradox that Western women in high-powered jobs are more likely to complain of discrimination than their less fortunate sisters in the rest of the world, suffering from systematic discrimination.
But the most lethal form of discrimination is now happening in our own country, and although illegal it has been firmly swept under the medical carpet: sex-selective abortion, in which baby girls are killed before birth because they happen to be the 'wrong' sex. Suffragettes like Sylvia Pankhurst campaigned against abortion as a solution to women's problems; now women are seen as problems, to be killed at the earliest opportunity.
International Women's Day should at least mark this salient fact, because as in China, where this lethal discrimination has led to millions of men being unable to marry and a roaring trade in women trafficked as prostitutes, women will soon be the smaller half of the human race.
————————————————————————–
March 5th 2016:  ISIS Murder Nuns in Yemen –
Pope Francis has condemned as "diabolical" and "senseless" a gun attack on a Catholic retirement home in southern Yemen which left 16 people dead. Four nuns from the Missionaries of Charity, founded by Mother Teresa of Calcutta, were among those killed. The dead also included two Yemeni women working at the facility, eight elderly residents and a guard.
As the BBC now reports, local officials in the port city of Aden are blaming the so-called Islamic State group:
http://www.bbc.co.uk/news/world-middle-east-35735947
Christians in the Arabian Peninsula request our prayer following an attack in Yemen this morning (4th March) on a care home operated by the Sisters of the Missionaries of Charity, the Catholic community founded by Mother Teresa of Calcutta.
According to reports, at least 16 were killed in the attack by a group of gunmen on the care home for the elderly and disabled in Aden. The Apostolic Vicariate of Southern Arabia confirmed that the dead include four Missionary Sisters (two from Rwanda, one from India and one from Kenya) and several of their helpers (including at least five from Ethiopia). It is understood that no members of the community served by the sisters were harmed. The Superior of the Convent was also unharmed, but there is concern for the safety of the Indian Salesian priest whose whereabouts are unknown. No group has yet claimed responsibility for the atrocity.
On 9th December 2015 the Church of the Immaculate Conception in Aden suffered severe damage when explosives were detonated by militants. The church had last been used in March 2015. The context of these attacks is one of ongoing warfare and humanitarian disaster in Yemen. Aden was recaptured from Houthi militants by forces loyal to President Hadi in July 2015, though conditions of lawlessness prevail in which extremist groups such as Al-Qaeda in the Arabian Peninsula are active.
————————————————————————–
The Northern Ireland Assembly, Belfast.
February 2016 – Speaking at the Northern Ireland Assembly, Stormont, Belfast – on Human Rights, Human Life and Human Dignity.  David Alton said that UK legislators should carefully study the Opinion of Stormont's chief legal adviser, Attorney General John Larkin QC, who has opposed a change in Northern Ireland's laws, which protect the unborn child, and who recently outlined concerns that proposals, which were defeated last week by Assembly Members, could breach obligations under the United Nations Convention on the Rights of Persons with Disabilities (UNCRPD).