#RedWednesday – 23rd November 2016
Click here for full details of Red Wednesday:
https://davidalton.net/2016/11/25/redwednesday-23rd-november-2016-circulate-details-to-others-so-that-red-wednesday-becomes-a-day-when-people-stand-together-for-the-persecuted-and-forgotten-silence-in-the-face-of-evil/
http://www.acnuk.org/redwednesday – Aid to the Church In Need
Westminster Hall – November 24th 2016 Launch of the Religious Freedom in the World Report – following Red Wednesday. Read the report at:  http://www.aina.org/news/20161124130319.htm
On #RedWednesday – Wednesday 23rd November – all  over the UK people came together to honour those who have suffered because of their religion, and to stand in solidarity with millions of people, targeted for their beliefs and living in fear.  
 UK's Coptic Orthodox Cathedral Goes Red –
Listen to His Grace, Archbishop  Angaelos, General Bishop Coptic Orthodox Church United Kingdom: click here: http://bit.ly/2fnfLg2
November 23rd 2016: Under the shadow of IS: Iraqi Christians tell of crucifixions, torture… 
Read the full article on HRWF website
Buildings going red in solidarity…
The Houses of Parliament
London Routemaster Bus and the London Eye
Westminster Cathedral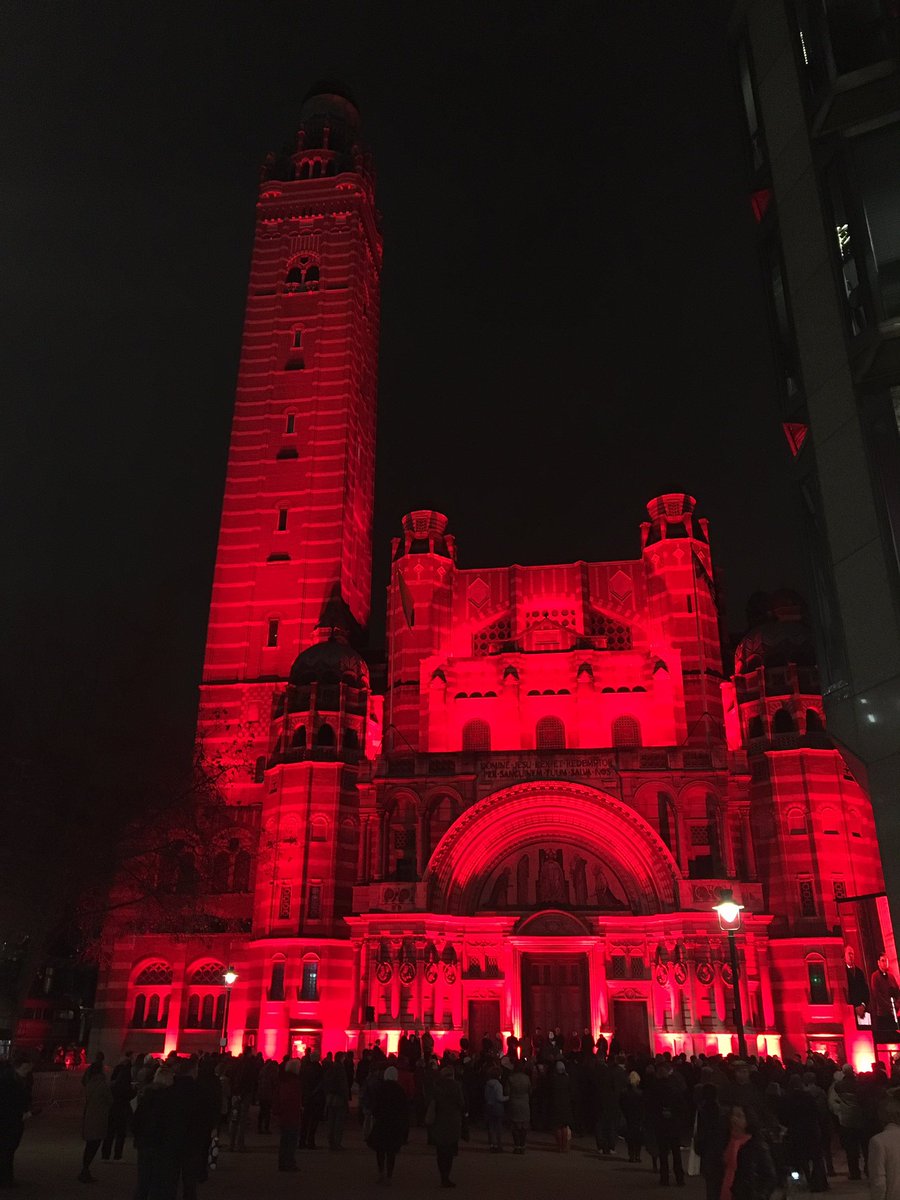 The North West of England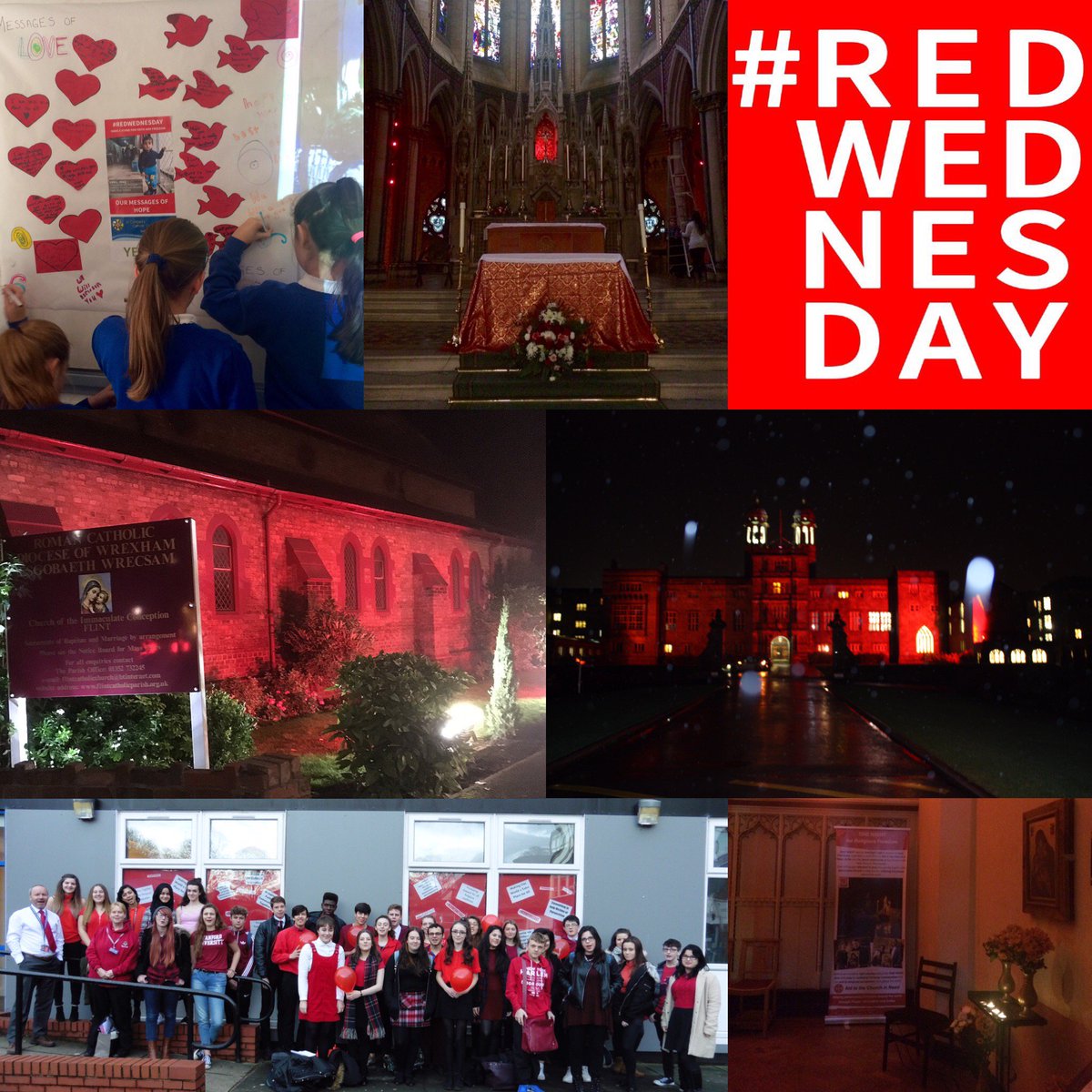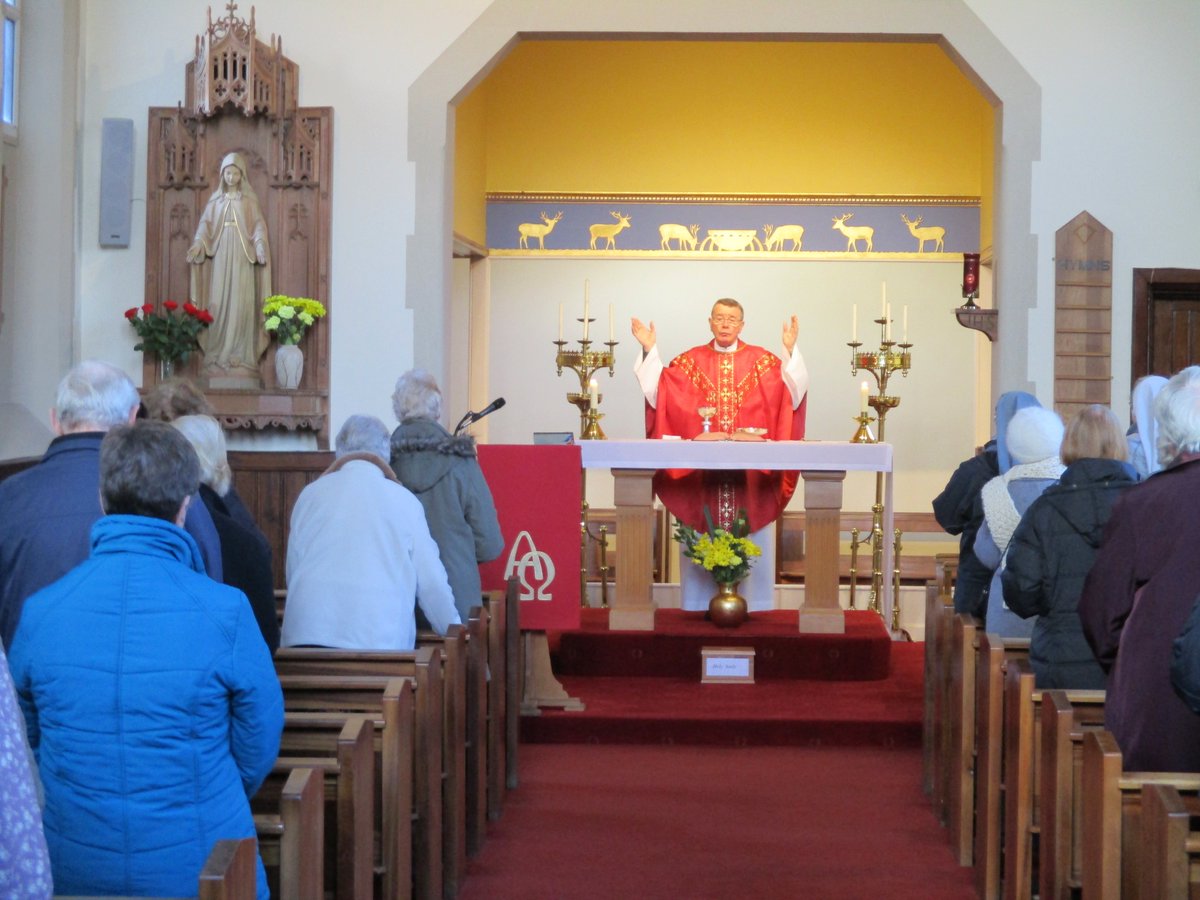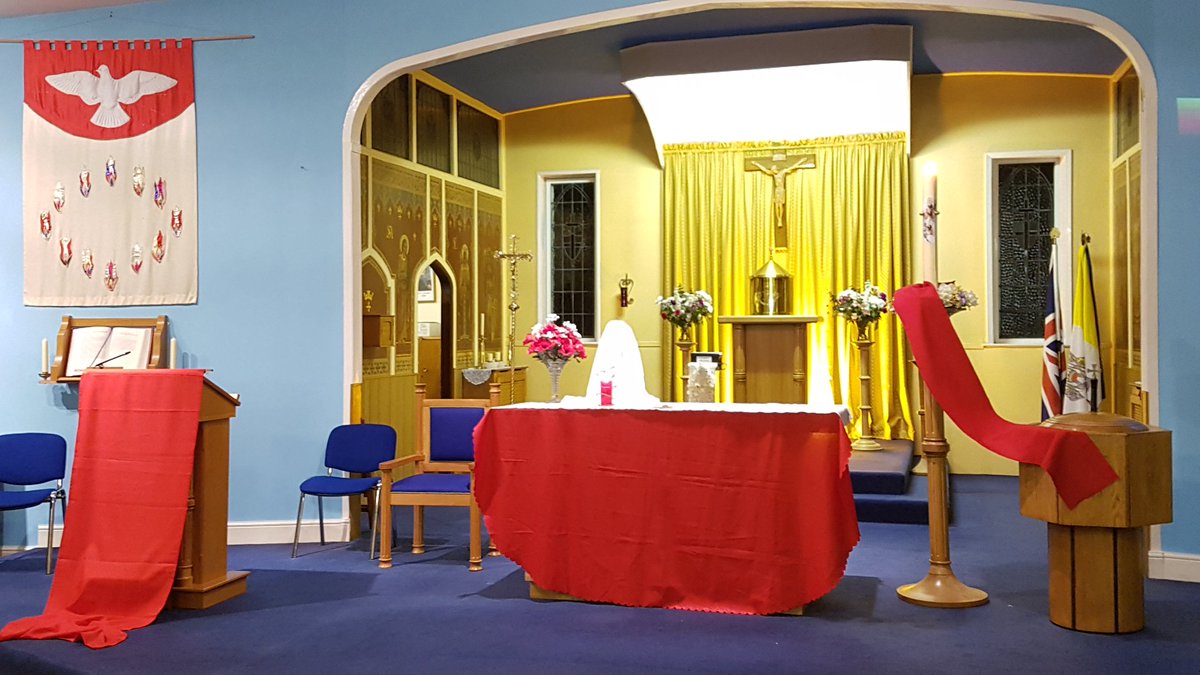 Peace between faiths means a shared commitment to love, truth and human dignity. May Christ give us grace to set an example #RedWednesday

Lambeth Palace

Wrexham

 
Stonyhurst College Lancashire 
Immaculate Conception Church in Flint – one of the first churches to take up the Red Wednesday challenge…
Liverpool Hope University
Stockport Focus School
Birmingham University: Old Joe Clock Tower
http://www.birmingham.ac.uk/news/latest/2016/11/Old-Joe-turns-red-for-global-victims-of-faith-persecution.aspx
Blackfriars Oxford
The Gates of Valletta in Malta
Throughout the world people are being persecuted because of their Faith. The young, the old, women and children, priests, Sisters and religious leaders are victims of kidnap , torture and death.
In partnership with Aid to the Church in Need, on the evening of #RedWednesday – 23rd November 2016, Westminster Abbey and Westminster Cathedral, lit up their iconic facades Red. This profound act of solidarity was joined by other faith groups as a tribute to all who, in recent times, suffer injustice and risk their lives for their faith.
Red Wednesday was a chance to make a stand against religious persecution and to stand for peace and tolerance
Red Wednesday is a big opportunity to stand up for faith and freedom and to put pressure on the UK government and the international community to protect people of faith, find solutions to the problems that are fuelling extremist violence and to make our world a safer place.
#1 Wear Red

 on Wednesday 23rd November


#2 Share your #RedWednesday

selfies


#3 Pray for Christians suffering around the world  
"Silence in the face of evil is itself evil…not to speak is to speak. Not to act is to act." Dietrich Bonheoffer
Other Recent News:
Jieun Baek, (a Belfer Center Fellow at Harvard Kennedy School and an expert on information flows into North Korea) gave a wonderful presentation (Wednesday evening) to the All Party Parliamentary group on North Korea about her new book, 'North Korea's Hidden Revolution: How the Information Underground is Transforming a Closed Society'. David Alton said that the best antidote to totalitarianism was the spread of ideas and knowledge of the alternatives which is why breaking North Korea's information blockade is so important.
Fiona Bruce MP and David Alton, Joint Chairs of the All Party Group on North Korea with Jieun Baek
Lord Alton will chair a meeting on  November 8th, 17:00: College Student's Alliance for North Korean Human Rights (travelling from South Korea) will talk about discrimination and human rights violations in North Korea, how people in Pyongyang receive external information, and how the group engages young people through their work. The meeting was also addressed by Seung Hoon Chae D.Phil (Ph.D) Candidate in Politics M.Phil. Politics and B.A. Philosophy, Politics, and Economics at the University of Oxford. he detailed his findings following interviews with some of the North Korean escapees now living in the United Kingdom.
powerpoint-presentation_pdfscript of the talk by Seung Hoon Chae
With Seung Hon Chae after his presentation in the British Parliament on November 8th.
Geoffrey Clifton-Brown MP will chair a meeting on  November 17th, 17:00: Jake Smith (a film director) will provide us with the premiere screening of his film, While They Watched (a 54 minute film that harnesses the power of hindsight to look back at the collapse of the North Korean regime).
Details from James Burt jamesburtappg@gmail.com
Website: www.appgnk.org
Twitter: @APPGNorthKorea
Facebook: facebook.com/appg.nk
Visit the All Party Group on North Korea Web Site for Details of forthcoming events:
and visit:
https://davidalton.net/2016/02/27/parliamentary-debate-on-the-security-and-human-rights-challenges-on-the-korean-peninsula-following-north-koreas-recent-nuclear-test/
==========================================================================
The We're All Equal campaign website has been launched.  See:
Click Here to Read the Debate on the Shinkwin Bill:
https://davidalton.net/2016/10/22/the-shinkwin-bill-on-equality-discrimination-disability-and-abortion-law-has-been-given-a-second-reading/
The We're All Equal campaign is run by people with disabilities, their families and supporters. The campaign spokesperson is Dr Elizabeth Corcoran from the UK Down's Syndrome Research Foundation.
The purpose of the campaign is to build support from the disability community and wider society for Lord Shinkwin'sAbortion (Disability Equality) Bill which received its second reading  on October 21st. Full details on the campaign and the Bill are available on the website.
Facebook: https://www.facebook.com/allequaluk/
Twitter: https://twitter.com/allequaluk
Instagram: https://www.instagram.com/allequaluk/
—————————————————————————————————————————————————-
Friday October 21st Plight of Orphaned Children Raised Again in Parliament.

The story of Sir Nicholas Winton

Lord Alton of Liverpool (CB)My Lords, as one of the signatories to the Dubs amendment, I signed it because it captured the spirit of Sir Nicholas Winton who, through the kindertransport, rescued 669 children from the Nazis. He had to prioritise the most vulnerable and the Government, while ruling out what is unethical, are right to do so too. Beyond Dublin, will the Government—as the Minister was asked by the noble Lord, Lord Paddick—specifically prioritise the youngest and, indeed, orphaned children such as the brother and sister whose case I highlighted in your Lordships' House a few days ago, who were sleeping on the forecourt of a derelict petrol station? They are aged 13 and 12 and were orphaned in Aleppo.Will the Minister also say what progress has been made on galvanising and co-ordinating the international community in assisting the 88,000 displaced young people now in Europe without parents and in establishing the fate of the 10,000 children who Europol has said have gone missing, and who must inevitably be at great risk of trafficking and exploitation?Lord Young of CookhamAs regards the first half of the noble Lord's question, I can confirm that exactly those children who he has identified will be our priority when we move on to helping those who qualify to come here under the Dubs amendment. We want to help those in the greatest need so I can give him that assurance. As regards the broader issues, we are liaising with non-government organisations and the Greek and Italian authorities in order to identify those children in those countries who may qualify to come to the UK, so that we can play our full role in bringing support to people living in desperately difficult circumstances.
==========================================================================Click here for details of a meeting on Article 18 – Freedom of Religion or Belief – that was held in Nelson, Lancashire, on Sunday October 9th .
Also see this new Jubilee Campaign report on the plight of Pakistani Christians:
———————————————————————–
Foreign and Commonwealth Office Presentation: October 19th 2017
 Why Freedom of Religion and Belief Is Particularly Relevant
 Remarks and Power Point presentation may be viewed at: https://davidalton.net/media/
————————————————————————–
On Monday October 17th, at a time of deepening crisis in SYRIA and PAKISTAN, AID TO THE CHURCH IN NEED  held  a briefing with eye-witness testimonies from two of their project partners.
 PAKISTAN: ARCHBISHOP SEBASTIAN SHAW of Lahore.
Head of the largest Catholic diocese in Pakistan, he led the
Church's response to the Easter Day 2016 Lahore Massacre
and other atrocities affecting Christians and other minorities.
See full report:
https://davidalton.net/2016/10/18/parliament-hears-first-hand-accounts-about-the-situation-in-aleppo-and-in-pakistan-wednesday-november-23rd-has-been-declared-red-wednesday-when-westminster-abbey-and-westminster-cathedral-will/?iframe=true&theme_preview=true
---
October 8th 2016 Letter to the Times about Chemical Weapons Attacks in Sudan
October 22nd 2016:
In Reaction to the Indicative Evidence on the Use of Chemical Weapons by the Sudan Government:
The Sudan Peoples' Liberation Movement (SPLM-N) has suspended all Political Engagement with the Sudan Government and Demanded that the Humanitarian Crisis and Civilian Protection to be Addressed Separately.
---
Over the summer David Alton was been made a Fellow of Liverpool John Moores University  and was presented with the Thomas More Religious Freedom Advocacy Award
New Exhibition in Washington D.C. – September 16th  2016 -March 2017  -Christian Heritage Centre exhibition on St.Thomas More and the Carrolls (the Foremost British-American Catholic  Family) opens in Washington at the St.John Paul II Centre September 16th
https://davidalton.net/2016/09/15/christian-heritage-centre-exhibition-on-the-life-and-times-of-st-thomas-more-speaker-of-the-house-of-commons-lord-chancellor-patron-of-lawyers-statesmen-and-politicians-and-the-carrolls-the-fore/
http://www.ncregister.com/daily-news/washington-exhibit-highlights-gods-servant-first-st.-thomas-more
———————————————————————–
At  recent meetings in Parliament  David Alton highlighted the suffering and persecution of believers and atheists who are denied Article 18 freedoms. At the launch of Human Rights Without Frontiers' annual report and at a subsequent meeting on human rights violations  numerous examples were given  of persecution and suffering from Iran to North Korea, Saudi Arabia to Pakistan, China to Bangladesh and many other countries where "Article 18 is honoured only in its breach": See: http://hrwf.eu/ and
https://davidalton.net/2016/10/07/warsaw-lectures-on-article-18-and-article-3-of-the-universal-declaration-of-human-rights-and-a-commemorative-visit-to-the-tomb-and-museum-of-blessed-jerzy-popieluszko-polands-martyr-for-religious/
————————————————————————–
Friends of the late Eric Avebury gathered at the Royal Institution to celebrate Lord Avebury's life and work. Eric's causes included championing the Dalit "untouchables" in India and in promoting the Gypsy Caravan Sites Act. Whether at home or overseas Eric Avebury countered  ill-informed prejudices and scapegoating. One of those who paid tribute to him at the Royal Institution was Damian Le Bas who said that Eric Avebury was "one of the greatest friends the Gypsies ever had." See:  
https://www.youtube.com/watch?v=GmLj21Qts8M
http://travellerstimes.org.uk/Author/Damian+Le+Bas.aspx
https://davidalton.net/2016/02/15/eric-avebury-may-he-rest-in-peace/
Over the past couple of decades thousands of Good Citizenship Awards have been distributed and Roscoe Lectures have  been staged by Liverpool John Moores University's Roscoe Foundation For Citizenship.  David Alton chaired  140 of the 141 Roscoe Lectures staged between 1997 and June 2016.
Professor Monica Grady CBE and Professor Nigel Weatherill, Vice Chancellor of Liverpool John Moores University with award winner Sam Walton, a PhD student at LJMU's Astrophysics Research Institute.
Here, David Alton explains the background:
Good Citizenship Awards
https://www.youtube.com/watch?v=D_5jV9O6WsM
Roscoe Lectures
https://www.youtube.com/watch?v=LGnVfxLl2fk
Details of the Roscoe Lectures and the background to the life of William Roscoe and his poetry may be found at
https://davidalton.net/2010/12/23/the-life-of-william-roscoe-father-of-liverpool-culture/
---
Three Lectures:
Liverpool Hope University Lecture: Tolkien Faith and Fiction
https://davidalton.net/2016/11/10/tolkien-faith-and-fiction-liverpool-hope-university-lecture-marking-the-fiftieth-anniversary-of-j-r-r-tolkiens-involvement-in-the-translation-of-the-jerusalem-bible-and-the-link-between-his-faith/
A Premier Radio Lecture: "The Battle of Beliefs – a matter of life and death" – Liverpool
and  the 2016 Gonzaga –   Delivered at The Royal College of Physicians and Surgeons,  Glasgow. 
View presentation at: Glasgow 2016
Premier Lecture:
Click here for presentation
A Battle of Beliefs – a matter of
A Battle of Beliefs final draft
---
Right To Life Sponsored Walk – Ribble Valley – 2016:
Promoting Human Life, Human Rights and Human Dignity-from the womb to the tomb.
————————————————————————–
Christian Heritage Centre Events and Exhibitions: the tale of Two Thomas' s
Thomas Becket's Fight For Conscience and Religious Freedom Commemorated at Westminster:  Becket Week  Events  – go to  https://davidalton.net/latest/
A Symposium on the relevance of Becket's story, held at Lambeth, was sponsored by Christian Heritage Centre. Click here: Christian Heritage Centre added 7 new photos.
http://www.dailymail.co.uk/news/article-3604319/Relic-murdered-archbishop-Thomas-Becket-England-pilgrimage.html
http://www.thetimes.co.uk/tto/faith/article4672262.ece
 http://www.bbc.co.uk/news/uk-england-36356997
  http://www.telegraph.co.uk/opinion/2016/05/20/sacred-mysteries-beckets-tour-this-week-from-london-to-canterbur/
——————————————————
---
Burma's Cardinal Charles Bo Visited Westminster and, at Mr.Speaker's House, called for the promotion of human rights in Burma for "unity through diversity": See
https://davidalton.net/2016/05/04/cardinal-charles-bo-of-burma-visits-the-uk-details-of-meetings-in-liverpool-and-new-maldon/
---
Eleanor Rathbone: the Refugees' M.P.
7Oth Anniversary of the death of Eleanor Rathbone.
To Listen to the Roscoe Lecture on January 14th 2016 on the life of Eleanor Rathbone go to:
https://www.ljmu.ac.uk/about-us/roscoe-lecture-series
Exhibition of Eleanor's life at the House of Commons:
www.rememberingeleanorrathbone.wordpress.com
---
David Alton is Co-Chair of the All Party Parliamentary Group on North Korea
Details of forthcoming meetings from James Burt jamesburtappg@gmail.com
Website: www.appgnk.org
Twitter: @APPGNorthKorea
Facebook: facebook.com/appg.nk
Visit the All Party Group on North Korea Web Site for Details of forthcoming events:
and visit:
https://davidalton.net/2016/02/27/parliamentary-debate-on-the-security-and-human-rights-challenges-on-the-korean-peninsula-following-north-koreas-recent-nuclear-test/
---
"Most of the things which matter the most can be summed up in pithy straight-forward words such as justice, liberty, duty, freedom,mercy, conscience, dignity, family, faith, fairness – life itself. These are the things which make for the common good and give people hope."
Thank you for taking the time to visit this website. It was originally created by volunteers who wanted to provide easier access to some of the speeches I have made and to some of the articles and books which I have written.  Since then the site has been visited by over quarter of a million people from five continents with lots of positive and encouraging feedback.
Links on the site will take you to the contributions I made in the House of Commons between 1979 and 1997 – where I sat as a Liberal – and in the House of Lords – where I sit as an Independent Crossbench Peer – from 1997 until now.
There are also links to countries and issues about which I have taken a particular interest – such as poverty, gendercide, human cloning, and human trafficking.  The site  also features human rights reports on situations witnessed first-hand in countries like Sudan and Darfur, Congo, North Korea and Burma.  There are power point presentations and audio from talks. There are also biographical details and some links to organisations which whom I work or which champion some of the causes featured on this site.
Thank you for joining the visitors – I hope that you find what you were looking for.
"Doing politics as if people mattered."